<!– google_ad_section_start –>
I grew up eating Korean food. The first Korean restaurant my family went to in Atlanta was back in the 80s at the only Korean restaurant in town located deep inside the downtown area. I could not remember exactly where it is or even what it's called. I was very, very young then and at that age, you don't really try to remember anything.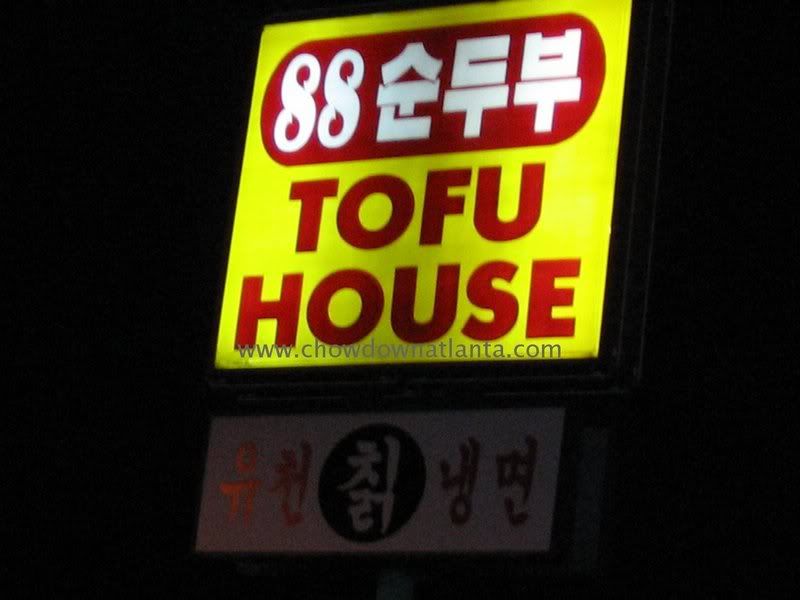 Since then, we've been to almost all the Korean restaurants in Atlanta. 88 Tofu House occupies a stand-alone building that used to be Arby's back in the 80s just inside I-285 on Buford Highway. It was voted Best 24-Hour Dining by Best of Atlanta 2006. Thanks to a recent major renovation a couple of years ago, gone are the dank atmosphere and maroon tables. The place is now bright and airy with new hardwood floors and pine-colored wooden tables with barbeque pits in the middle.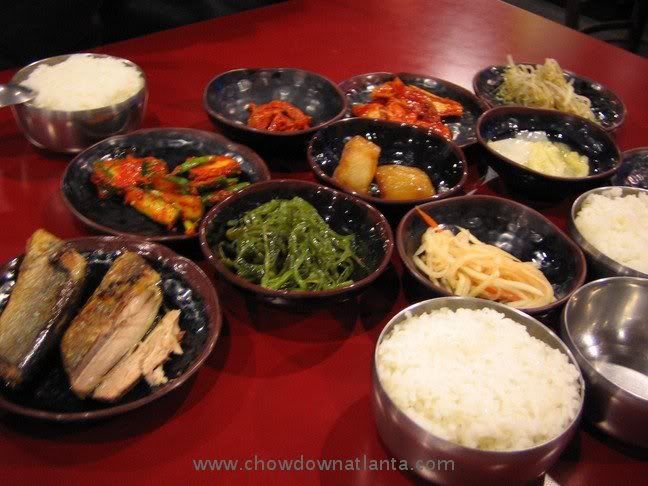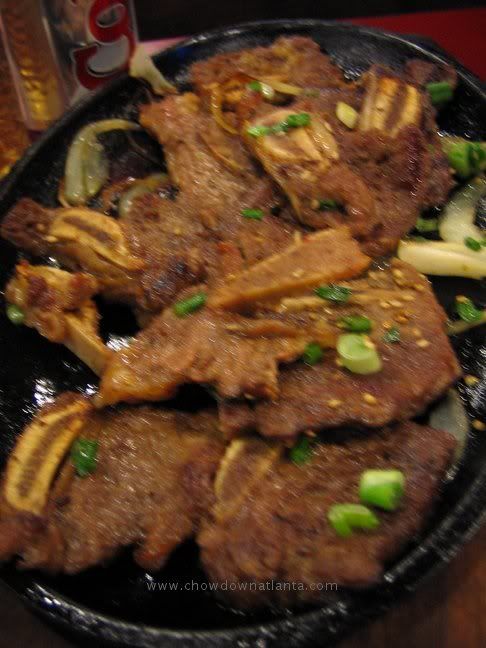 88 Tofu House is your alternative when all the other Korean restaurants are already closed. Open 24 hours a day, it offers no-frills Korean fare. The Galbi is tasty and the Bulgogi is good but may taste "soapy" at times (both are Korean Barbeque). Don't know if it's just me but I can taste a hint of soap in their Bulgogi once in a while. They serve a generous amount of Banchan (appetizers) usually at least 8-10 types but I'm not sure if the fact that we've been regulars for over 10 years has something to do with it. The Bibimbap (rice with veggie/beef topping) combination comes with a side order of Galbi or Bulgogi and is the best-for-your-buck value on the entire menu. It's also the only place where this combination exists. The Sundubu (tofu soup) is forgettable as you're able to find better ones elsewhere although the Seafood kind is the best. They're also the only ones who will customize your tofu soup — one of my favorites is the beef and mushroom combo.
Still, 88 Tofu House provides you with excellent service, fresh food, and inexpensive prices. And you must absolutely try the Kimchi Fried Rice. It is to die for. And this is the only place to get it. It's fried rice topped with cubes of pork and onions seasoned with spicy kimchi sauce served on a hot stone pot. The best!
Let me leave you with one last picture… I'm not sure what the idea is behind this drying bit but it was on a cold January day when I took this photo about four years ago just outside the entrance door. The only English-speaking server wasn't in so I had to ask another girl who could only answer me with, "miso, yes, yes".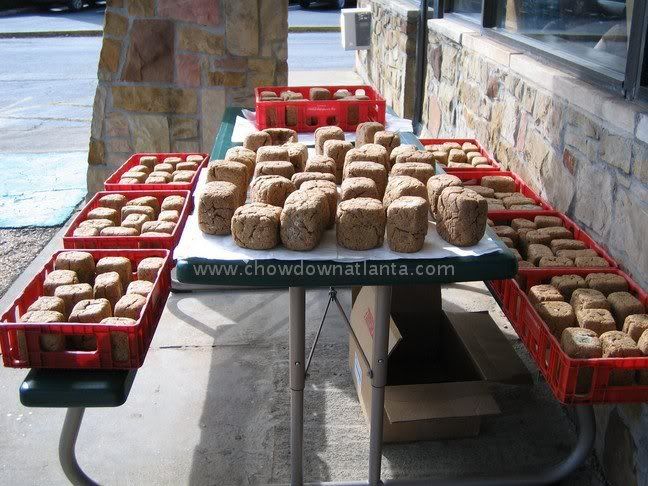 Insider tip:
Kids get a free bowl of rice and beef soup. No alcohol served.
The scoop:
88 Tofu House
5490 Buford Hwy NE
Doraville, GA 30340-1126
(770) 457-8811
Technorati Tags: Korean restaurant, Korean food, Korean dining, Korean cuisine, 88 Tofu House, Buford Highway, inside the perimeter
<!– google_ad_section_end –>
Related Stories: