<!– google_ad_section_start –>
**This place has closed.**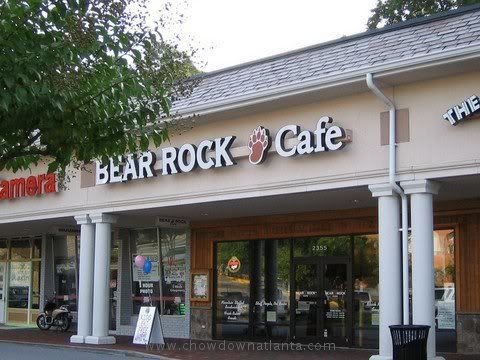 I was one among the chosen few invited during their closed-to-the-public-friends-and-family-only opening night in October 2003 and I've been impressed ever since. A cozy den. That's how I think of Bear Rock located in Buckhead. You'll find a working fire place, comfy couches, stone and wood accents, and deep-hued walls. You're gonna be wanting to kick back and relax. And they actually encourage you to do so.
Morning regulars linger for hours over bagel sandwiches (toasted with ham/bacon, cheese and egg), the wheat tortilla wraps with an assortment of filling, or even the yummy blueberry scones. Sandwiches are served on freshly-baked bread and can be topped with freshly sliced or grilled meat, roasted vegetables or one of the many interesting spreads such as poblano, vidalia onion, pesto mayo, or roasted garlic tomato. There are also a good variety of specialty salads, one-pounder baked potatoes, pizzas, and soups that change daily. Desserts come in many forms such as cheesecakes, cakes, and cookies. By the way, the big chocolate-chip cookies with humongous chunks of chocolate is a must-try.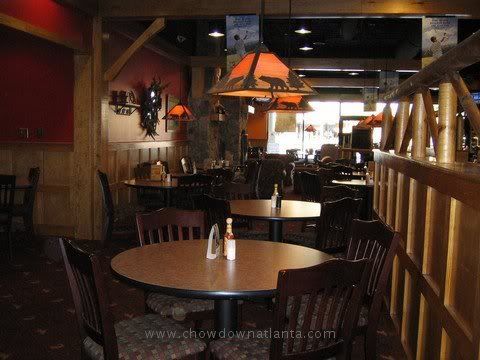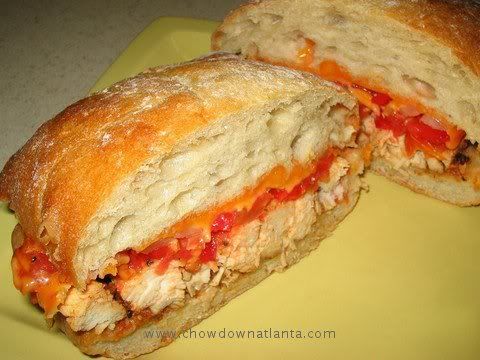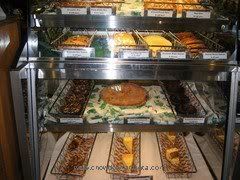 Most people would think of Bear Rock as an upscale sandwich shop. True, but not in the snobby, pricey sort of way. In fact, you'd never pay over $10 (or even close to it) for any meal. To think, you're getting fresh ingredients, quality food, and inventive menu items. And if you're thinking you'd tire of the food easily, fear not for the quite extensive menu changes every so often. It's a good place for a quick bite to eat plus great service to boot that comes from the friendliest staff.
Insider tip:
Wi-fi is free. Check the website for special offers such as family nights where kids eat free.
The scoop:
Bear Rock Cafe
http://www.bearrockfoods.com/franchise/index.cfm?franchise=1
Peachtree Battle Shopping Center
2355 Peachtree Road NE
Atlanta, GA 30305
404-816-5515 (p) 404-816-5514 (f)
Technorati Tags: Bear Rock Cafe, sandwiches, sandwich shop, breakfast, wi-fi spot, American cuisine, Buckhead, Atlanta, Kids menu
<!– google_ad_section_end –>
Related Stories: