<!– google_ad_section_start –>
First things first: tapas literally mean appetizers which originated from Spain. Because they're appetizers, you get cute little plates of dishes which are designed to be shared and are usually eaten while consuming alcoholic beverages. In any case, Blue Grotto attempts to bring the tapas experience to diners opting for a lighter, yet filling fare.
The inviting interior complete with comfy couches, netting, and subdued funky lighting is enough to make you feel at home and linger. Coupled with really great service, you're bound to have a good experience. However, my girlfriends and I must have come (Sandy Springs location) on an off day as all the tapas we ordered weren't nearly half as good as previous reviews have been.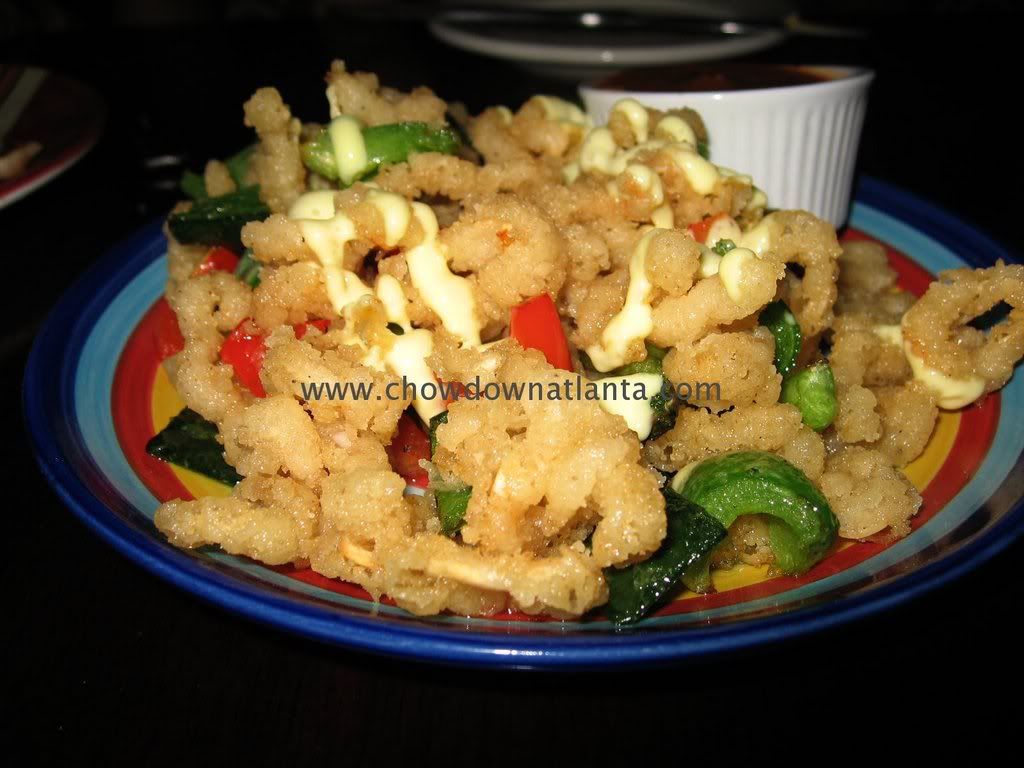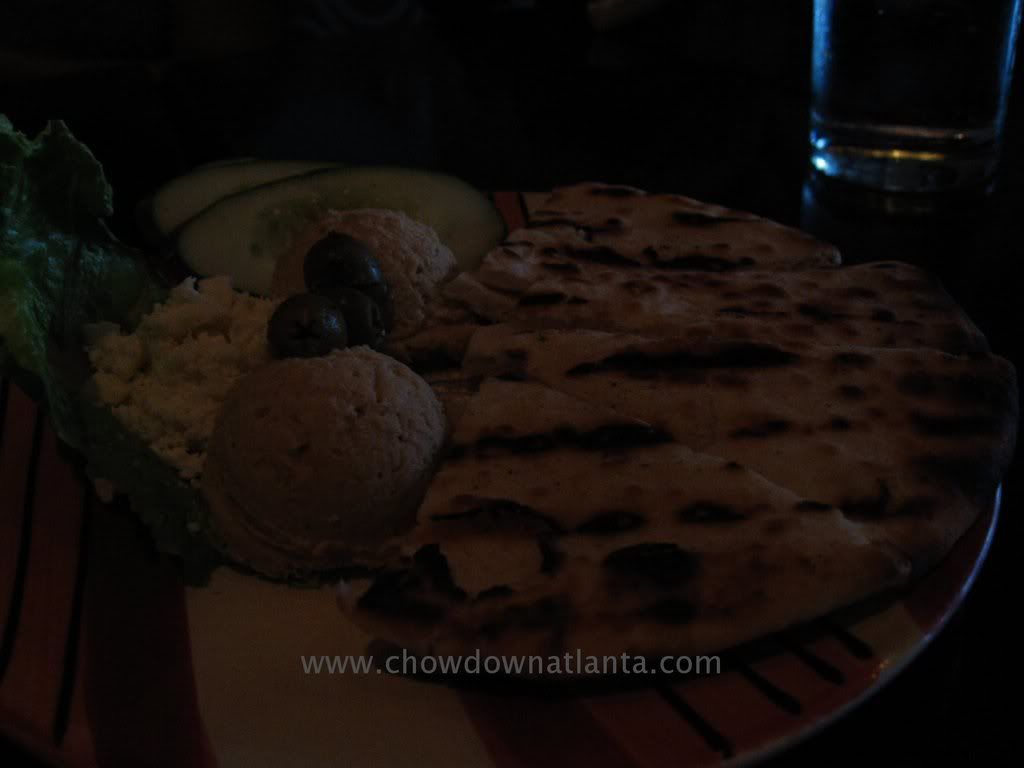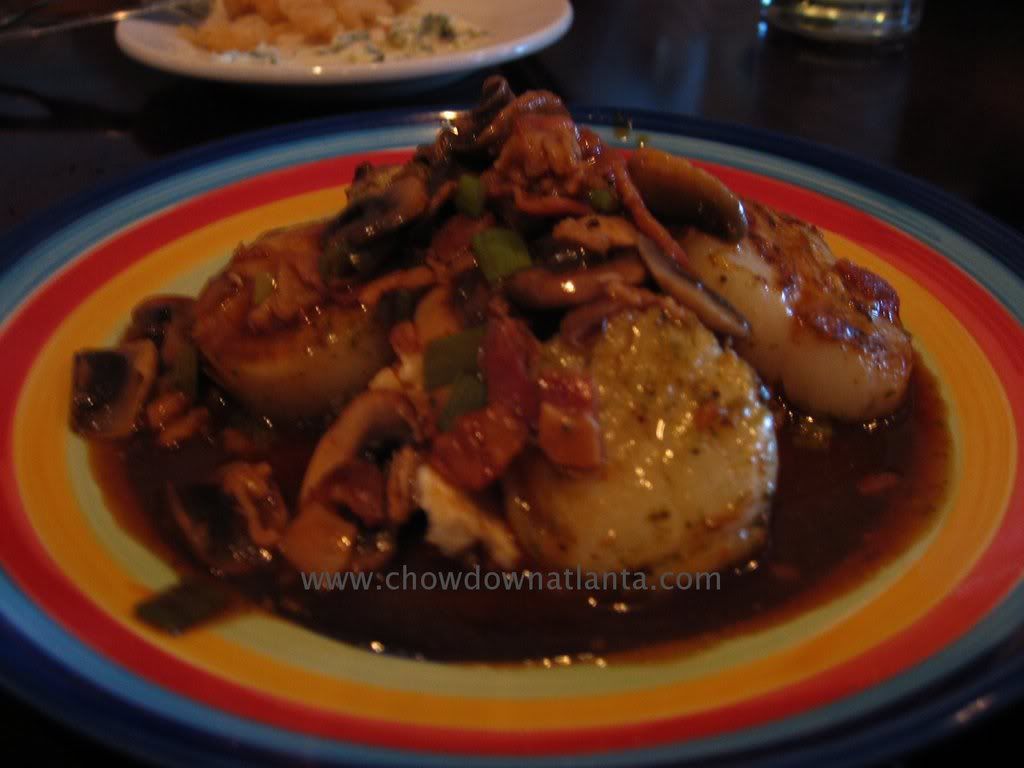 The Fried Calamari was very disappointing. All I could taste was oil and breading. They should have just called this Fried Flour Rings. The Chicken Satay was just okay and I fault the chef for attempting to make a Thai dish that he's probably not familiar with. Next, the Grilled Shrimp with grits was just so-so; nothing fantastic although the shrimp was fresh. I found the hummus to be more on the dry side; and the Spicy Spinach and Artichoke dip tasted store-brought. The Paella didn't really make an impact either, as I found it bland and forgettable overall.My verdict: Blue Grotto is the type of place you'd go to with lots of friends because then, your mind will be occupied with interesting conversations rather than focusing on the mediocre food.

Insider tip:
Open for lunch Mondays to Fridays

The scoop:
Blue Grotto Tapas Bistro
Two locations:
Sandy Spring Location
220 Sandy Springs Circle Suite 205
Atlanta, GA 30328
Phone: 678.705.6688Johns Creek Location
3495 Peachtree Parkway
Suwanee, GA 30021
Phone: 770-888-9986
Technorati Tags: Blue Grotto, tapas, appetizers, Sandy Springs, Johns Creek
<!– google_ad_section_end –>
Related Stories: