<!– google_ad_section_start –>
Well, what can I say, it's cheap eats so don't expect much. That being said, Korean-owned Bob's offers all you can eat southern food for less than 7 bucks and that already includes a bottomless drink! Think greasy, overcooked, bland food and canned veggies. But if your budget is tight and you're in a hurry then this is the place for you.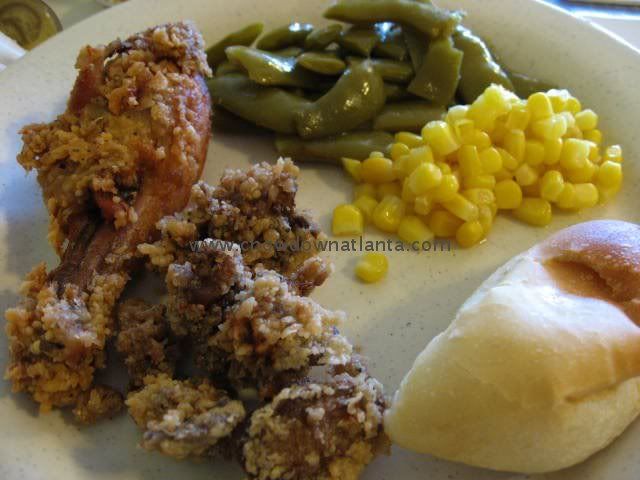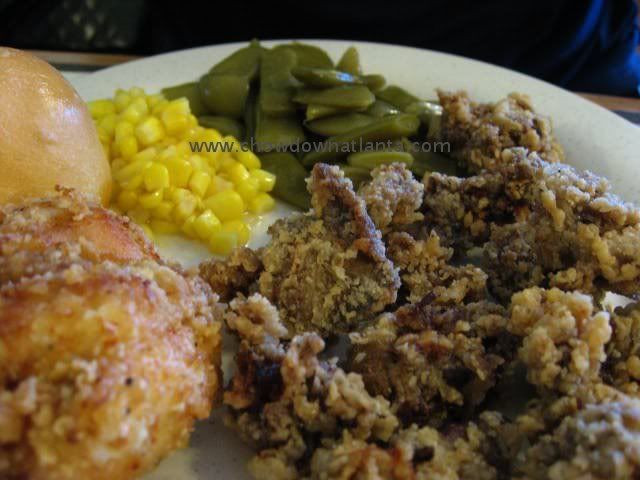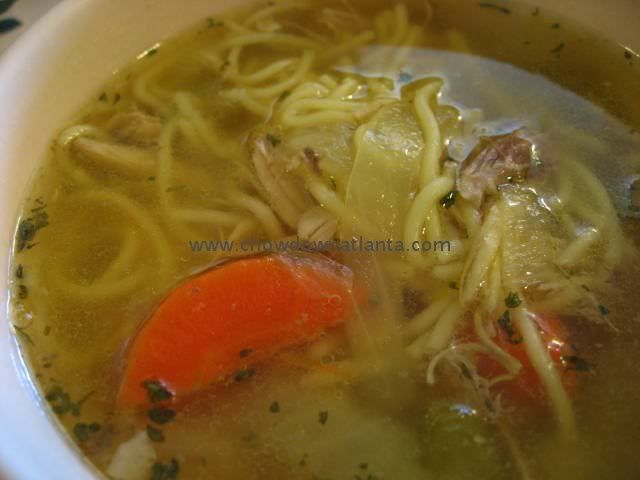 Main entrees include fried chicken, roasted chicken, country steak with gravy, fried gizzards and chicken livers. Veggies include steamed cabbage, green beans, corn, fried okra, yams, carrots, and collard greens. There's a small salad and dessert bar as well as chicken noodle soup, fried rolls and corn bread. All that for a little over $6 with drinks included. Now that's cheap eats!
Insider tip:
Specials added daily. Located inside the Kroger plaza on the corner of Pleasant Hill and Peachtree Industrial Blvd
The scoop:
Bob's Home Cooking
3455 Peachtree Industrial, Duluth, GA 30096
(770) 497-9677
Technorati Tags: Bob's Home Cooking, buffet, Southern cuisine, country cooking, fried chicken, Duluth, Peachtree Industrial Blvd, Pleasant Hill, restaurants, Atlanta
<!– google_ad_section_end –>
Related Stories: