<!– google_ad_section_start –>
My family has been a fan of churrascaria for many years now way before the craze even hit Atlanta. Back then, we'd had to go to New York City just to get our fill. So you can just imagine our excitement when Fogo opened in Atlanta in 2001. Throughout the years, we've seen waiters become meat slicers and meat slicers become assistant managers who turn into regular managers and then on to head managers. But what has remained the same is the outstanding quality of the food and the impeccable service.
In a nutshell, Fogo is a steakhouse with a twist complete with a lavish salad bar. Men in gaucho attire parade around with slabs of meat in skewers and stop at every table to give diners a slice or two. There are 15 different cuts of meat accompanied by side dishes brought to each table which include fried bananas, polenta, mashed potatoes and hot-off-the-oven cheese bread. The gourmet salad bar is a vegetarian's dream complete with fresh buffalo mozzarella, hearts of palm, fresh vegetables, and other Brazilian side items.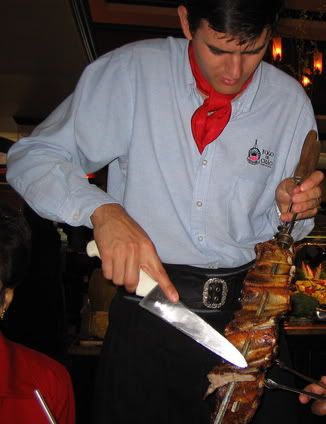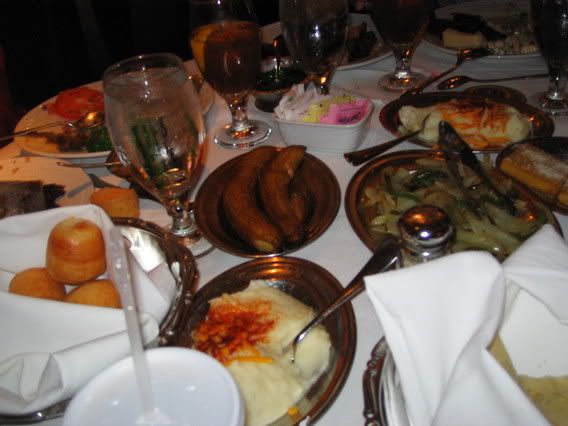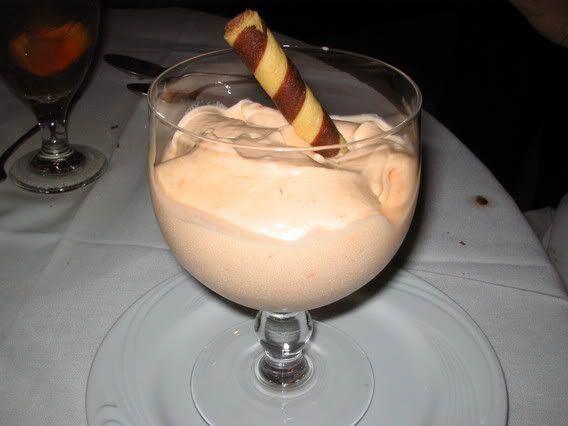 While some might balk at the price tag ($44 for dinner/$29 for lunch – beverages and dessert not included), do note that all the meats are top rate quality and you do come out ahead considering the selection of food available and the fact that you can eat as much as you like. They have an extensive wine list plus a variety of desserts and after dinner drinks. Fogo is definitely a meat-lover's paradise.
Insider tip:
The lemonade is fabulous. So is the Papaya Cream dessert drizzled with cassis liqueur.
The scoop:
Fogo De Chao
3101 Piedmont Rd. Atlanta
404-266-9988
Lunch M-F 11am-2pm
Dinner daily from 5pm
Valet parking available
Technorati Tags: Fogo De Chao, Piedmont Rd., Buckhead restaurants, Atlanta, churrascaria, Brazilian cuisine, salad bar, steakhouse, all-you-can-eat
<!– google_ad_section_end –>
Related Stories: