<!– google_ad_section_start –>
A craving for grits brought about by a trip to Charleston (South Carolina) where shrimp and grits is a staple, landed me for the first time in Geraldine's Fish & Grits on Hairston Rd. in Stone Mountain over a year ago. Opened in 2005, Geraldine has been serving 7 types of fish with grits for lunch and dinner as well as chicken & waffles among other items.
Operated by a two-person staff, Geraldine cooks while another guy waits and buses tables. Because everything is made-to-order, expect to wait a few minutes for your food to arrive especially during peak times.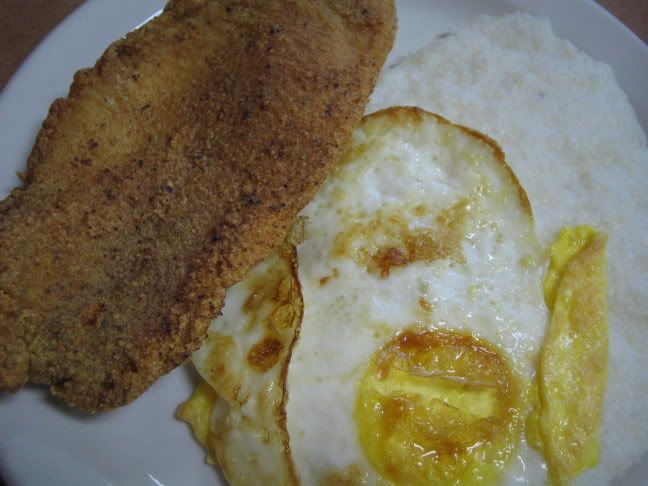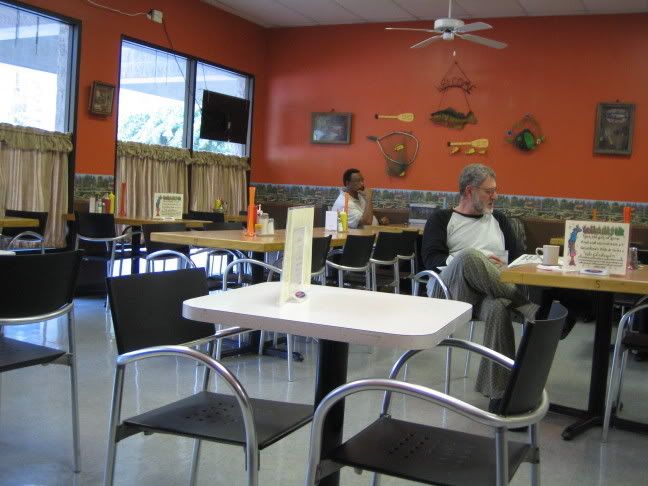 I highly recommend her famous fish & grits. My favorite is the deep-fried, cornmeal-battered catfish fillet and grits with an egg and a biscuit. You can't go wrong with this specialty. The fish is fresh, fried perfectly, and has the lightest of dusting of cornmeal. At $6.95, it's a good value served all day long. I've also tried the chicken & waffle but I wasn't as impressed as the fish & grits. The chicken was a tad undercooked and the waffle was so hard I felt like I was eating a hard piece of toast. Stick with the fish & grits and you won't be disappointed.
Insider tip:
Bring a newspaper and linger for as long as you want.
The scoop:
Geraldine's Fish & Grits
website: http://geraldinesfishandgrits.net/
971-1B North Hairston Rd.
Stone Mountain, GA 30083
770-298-3660
Open daily except Mondays from 7am-3pm
Technorati Tags: Geraldine's Fish & Grits, Stone Mountain, breakfast, lunch, chicken, waffles, fish, grits, Southern cuisine
<!– google_ad_section_end –>
Related Stories: