<!– google_ad_section_start –>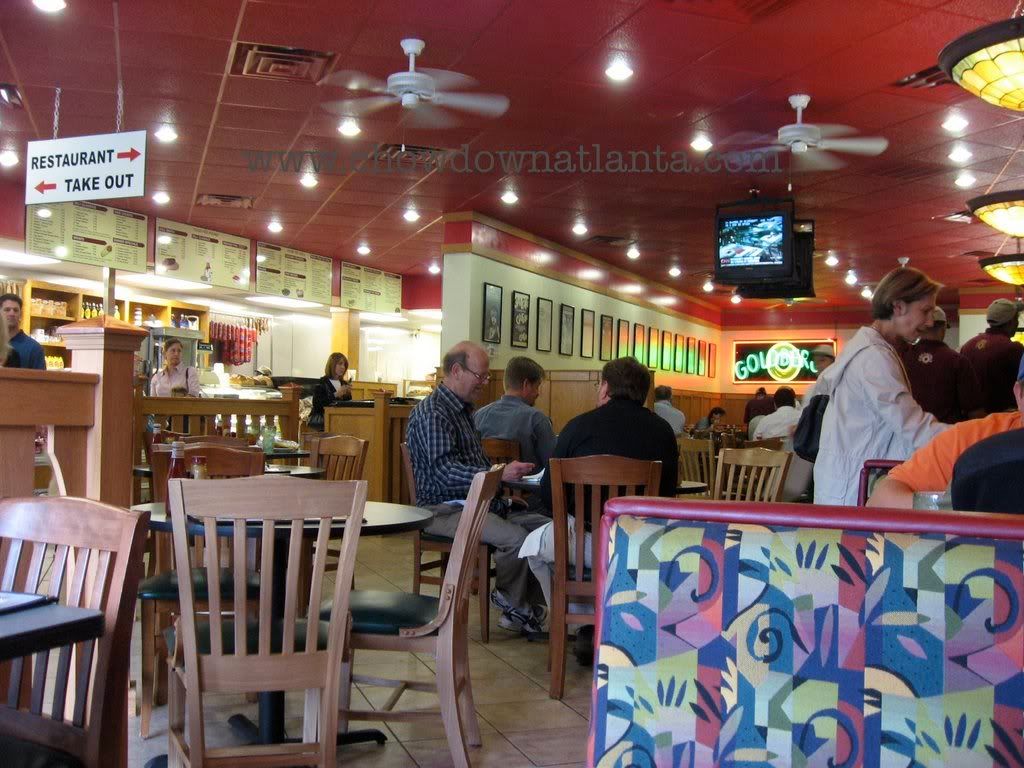 Maybe it's about the perfect combination of eggs, meat, and carbs that makes me love breakfast enough to be able to eat it anytime of the day. For such fixes, Goldberg's is one of my favorite choices. I'm sure you've heard about their bagels, too. They're chewy, dense, and have that distinct bagel taste. You know, as opposed to that regular bread taste. With so many kinds to choose from, you're bound to go home with a dozen bagels or more. Which is usually what happens to me. Two of this and two of that, and before I know it, I have a huge bag of bagels and a big tub of cream cheese.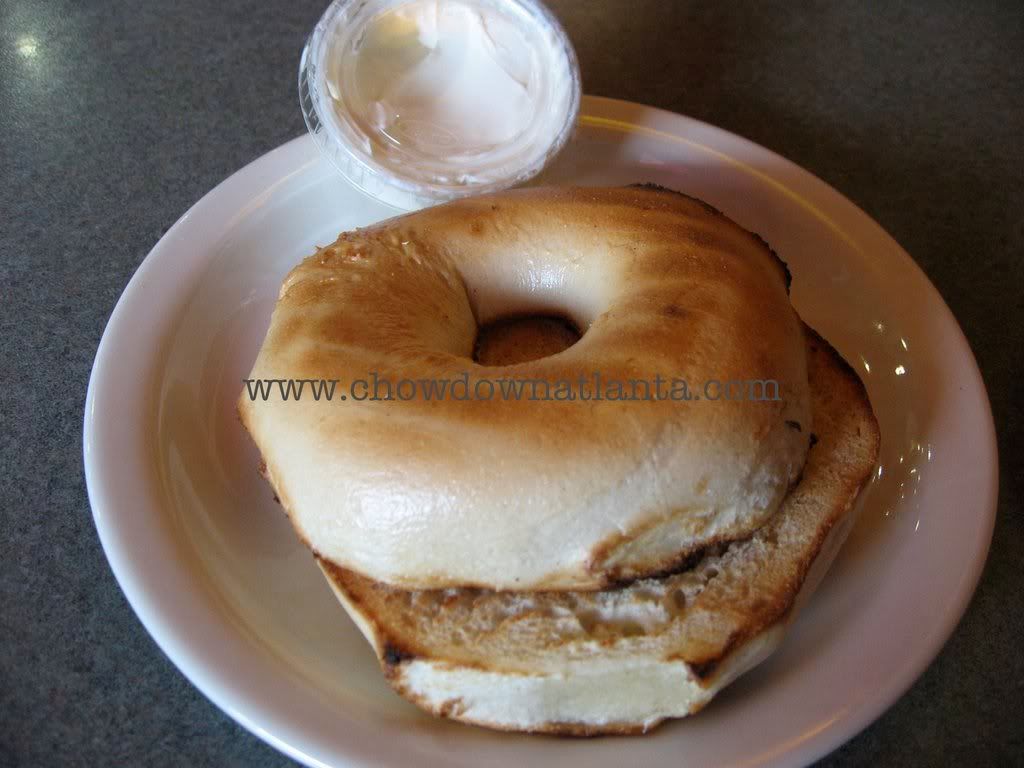 Goldberg's (which resembles a NY deli complete with hanging sausages) has everything I want in a breakfast (served all day): eggs, turkey sausage, oatmeal, and a side of toasted bagel with cream cheese. The turkey sausages were plump, juicy, and surprisingly not salty. The oatmeal was home-made and chewy. Oh, did I tell you about the toasted bagel that comes with your breakfast? Yummy.
Insider tip:
Expect long waits on weekends. Open daily from 6am-3pm.
The scoop:
Goldberg's Bagel and Deli
4383 Roswell Rd Ne, Atlanta
(404) 256-3751
Technorati Tags: Goldberg's Bagel & Deli, breakfast, bagel, American, NY
<!– google_ad_section_end –>
Related Stories: