<!– google_ad_section_start –>
I have guy friends who go to Little Azio's weekly. It's kinda like their 'weird' ritual — bike the Silver Comet then eat pizza/pasta afterwards. So I went one day and was slightly impressed. The pizza dough reminds me of flatbread but chewier. The topping held on nicely and didn't make the dough soggy. All in all, good Margarita pizza.
I love Italian Wedding soup so I ordered a bowl. It was so hearty with lots of meatballs, orzo pasta, and veggies. The broth was so tasty. I would say it's one of the better ones I've tasted.
I am a sucker for bread. I love bread. So much so that I am known to skip dessert in favor of bread. I love yeasty, doughy bread fresh out of the oven. Having said that, I ordered a basket of their fried bread and ate all of it. All. of. it. They were sooooo good. Yikes, I'm looking at the picture now and didn't realize I finished 6 of them!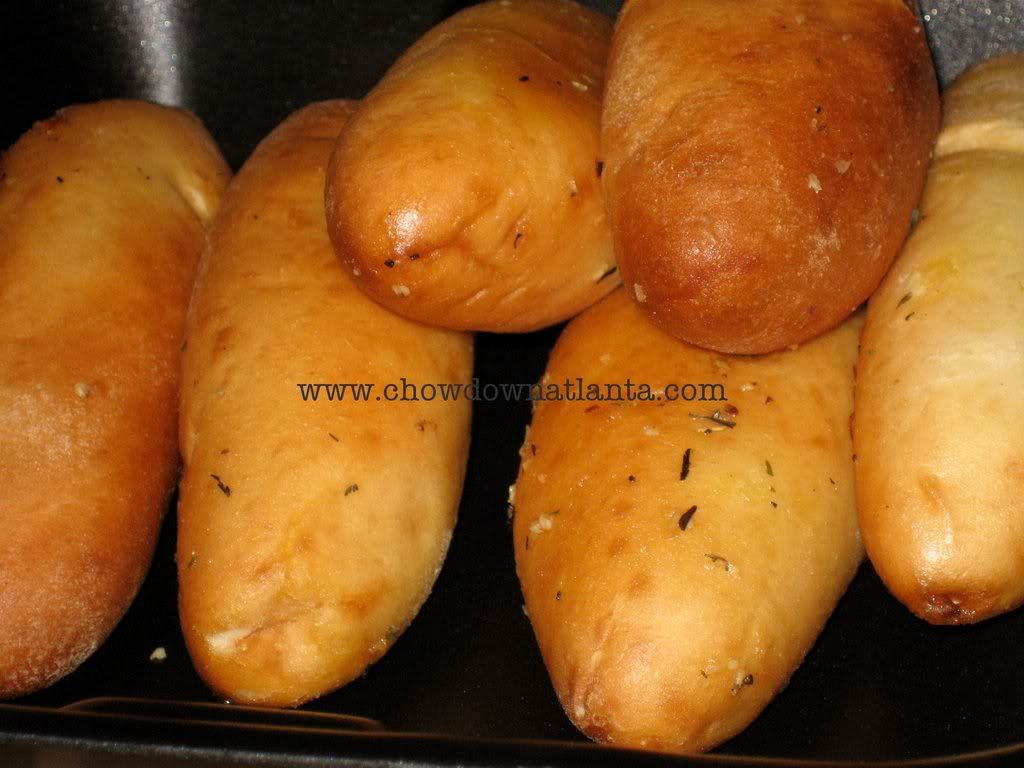 Then, the pasta came. The penne was perfectly al dente and the Telefono sauce made of spicy tomato sauce, mozarella, and basil was really good, although didn't have enough zing for me. I had it topped with grilled chicken and ate everything off.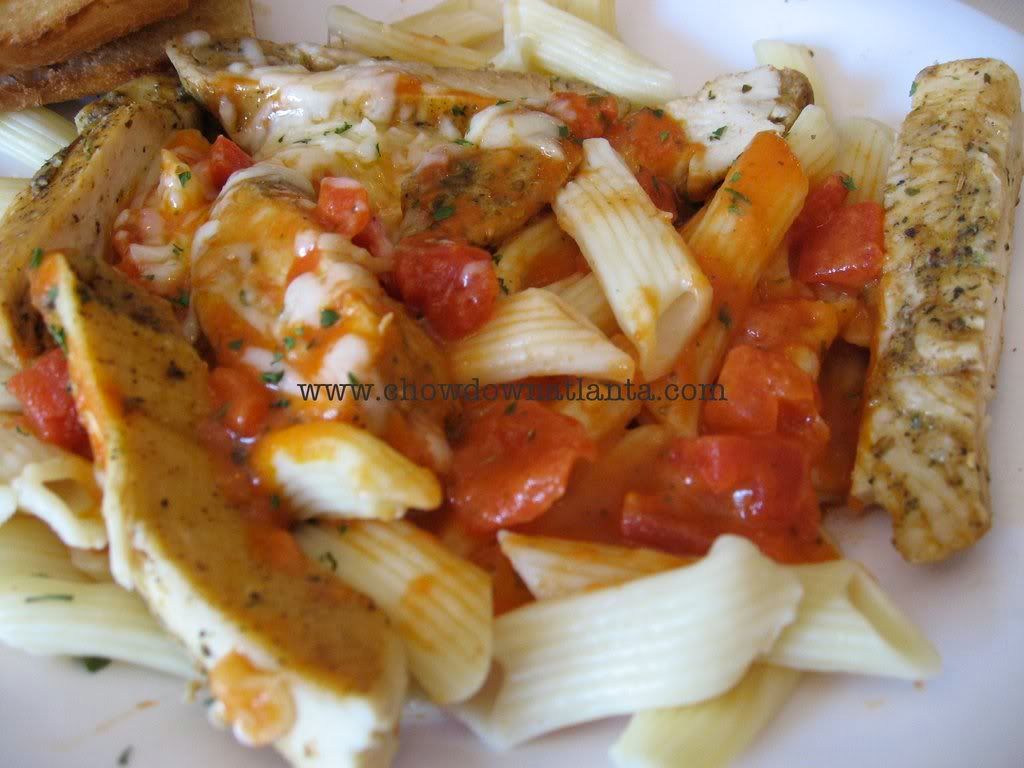 Everything I ate was pretty good. I wouldn't say it's stellar Italian but good enough. Twice, I had take-out from their new Suwanee location and was sorely disappointed. The first time, they forgot to put shrimp on my Shrimp Telefono pasta. Second time, the Sausage Pasta was bad (as in food poisoning kind of way) — the minute I opened the container, I could smell it was already past its expiration date. Called the restaurant back and told them and was told they were going to check it out. I just learned this newly-opened location is now closed. I feel sad when restaurants close.
Insider tip:
All pasta orders come with garlic bread.
The scoop:
Several metro-Atlanta locations. Check website for details.
Technorati Tags: Little Azio's, pasta, pizza, Italian cuisine
<!– google_ad_section_end –>
Related Stories: