<!– google_ad_section_start –>
I've been waiting for this to happen and finally we now have Korean fried chicken in Atlanta. Love Letter Pizza and Chicken is located next door to the Super H Mart in Johns Creek. Now don't wonder about the restaurant's name. Korean restaurants usually have humorous American names. Lost in translation, I surmise. The inside looks typical of a pizza joint with booths on both sides of the wall, two tables for parties of 8, and a couple of bar-height tables for 2. There's a walk-up counter for to-go orders, but basically, eat-in patrons get ushered through to one of the booths or tables and are provided with table service.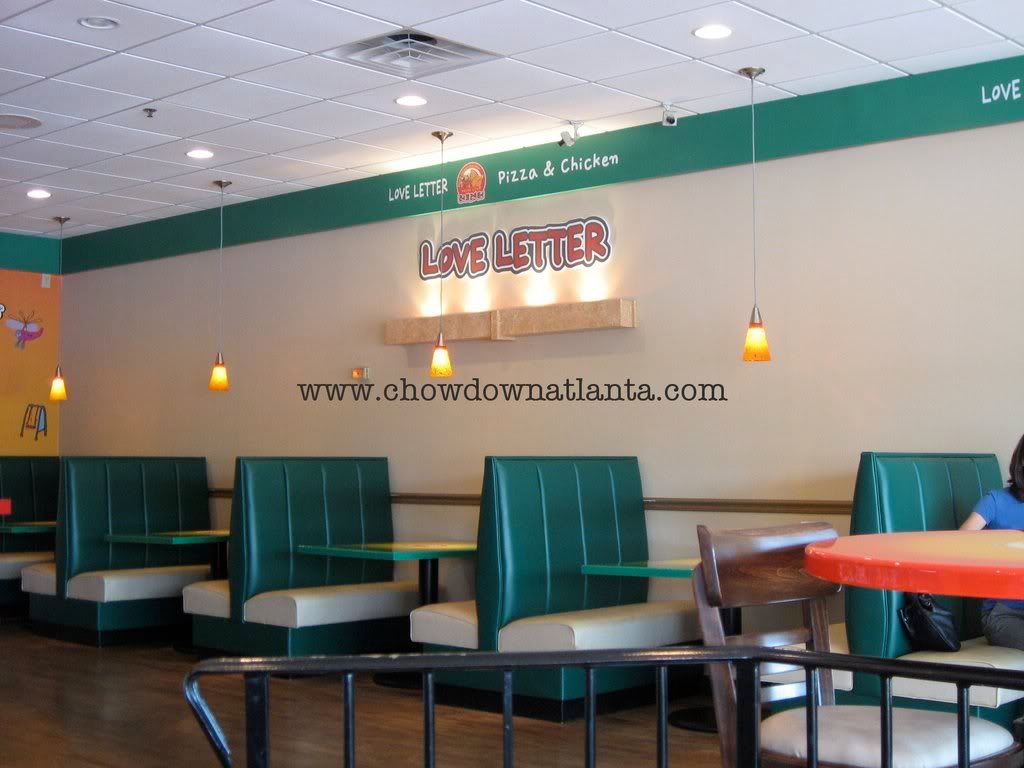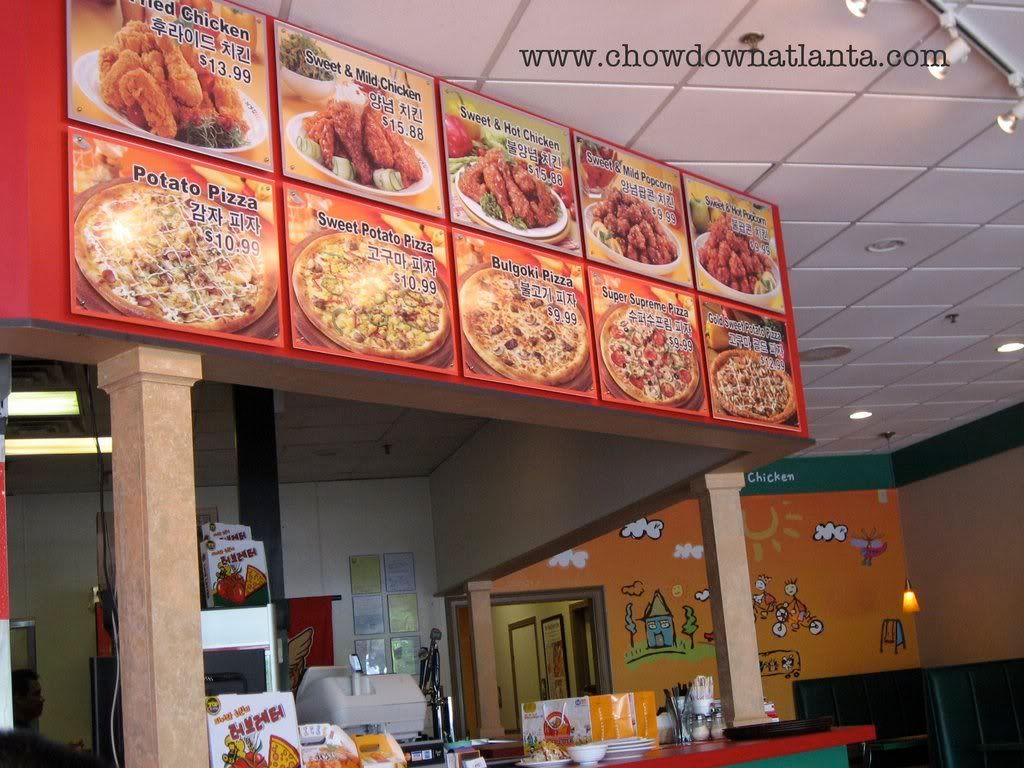 True to its name, Love Letter Pizza and Chicken serves Cheogajip (Korean-style fried chicken) and pizza and nothing else. Cheogajip is marinated chicken pieces lightly-battered then deep-fried. It comes in three flavors: fried (plain), sweet and mild, and sweet and hot. You can order any two combination of flavors you like. The chicken also comes in three varieties: chicken pieces, wings, and popcorn style. What's neat about this place is the plastic gloves they provide so that you don't get your fingers all orangy and saucy from eating the chicken with your hands. Of course, nobody said you should use the gloves. I actually found them more cumbersome so I used what's best for chicken: my bare hands.
The chicken were cooked to perfection: crispy on the outside but still tender on the inside. The chicken were marinated enough to have flavor but not too much to overpower the sauce. Although the plain ones came, well, plain, they had enough taste to render them tasty. The sweet and hot flavors were not too sweet yet packed enough punch to add a little heat. By the way, don't expect huge American pieces here. The chicken are cut up similar to sizes you'd use in stew, making them more manageable to eat.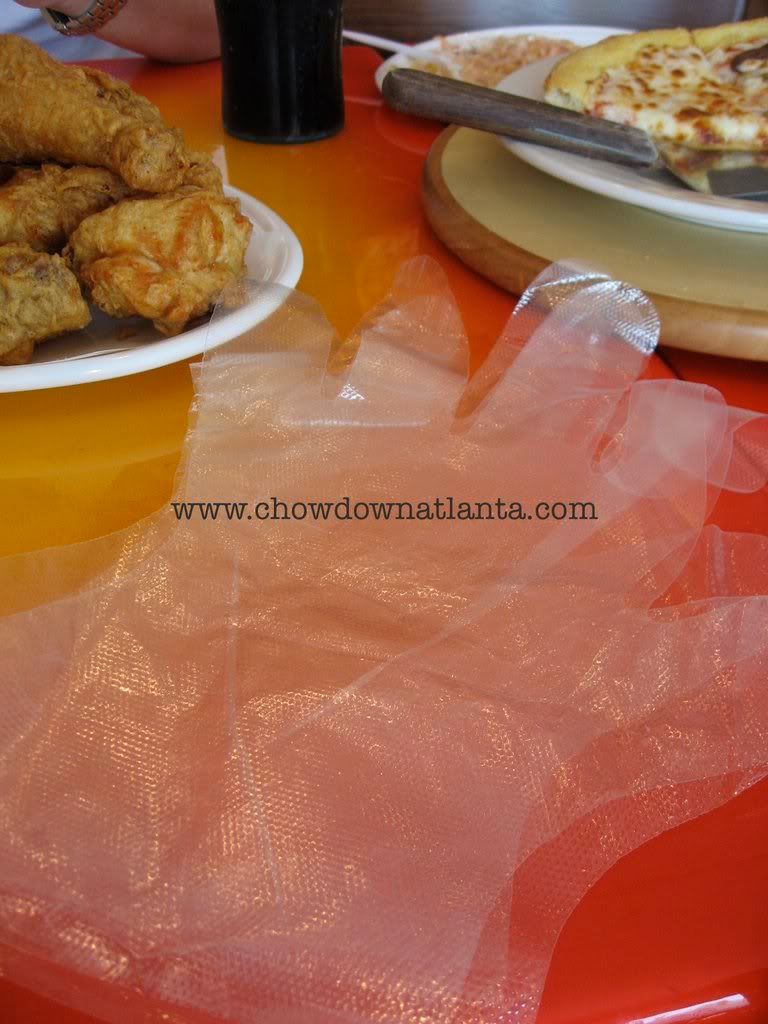 There are 7 kinds of pizza with Bulgoki Pizza as the must-try. You can request to have your pizza with a different kind on each half. On this visit, we tried half cheese and half Bulgoki. Now let me remind you that this is not your typical Italian pizza. Asian pizza borders on the sweetish side so don't expect a tangy pizza sauce. That said, the Bulgoki pizza is delicious. Think of it as a Supreme pizza topped with pieces of Korean beef. There's also Sweet Potato Pizza on the menu which is also sweet-tasting as expected of Korean (or any Asian) pizza.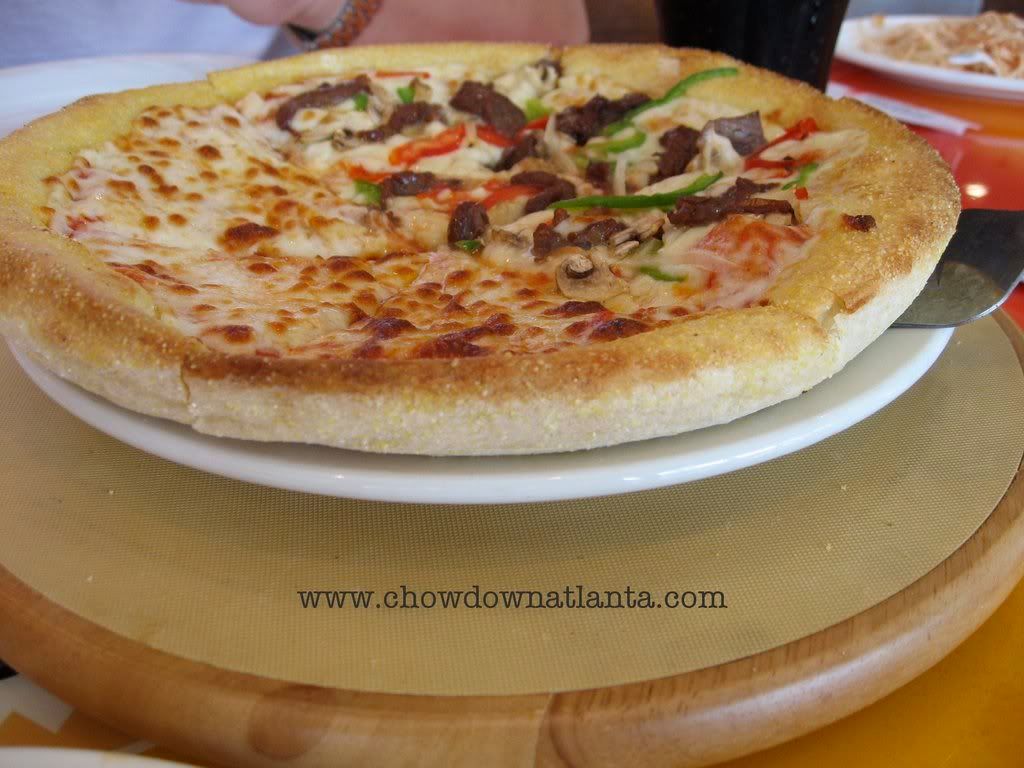 All orders come with a fresh cabbage-kernel corn salad with mayo and ketchup for dressing. It looked weird at first glance but mix them up good and you have your salad with classic thousand island dressing. A bowl of crunchy, pickled, cubed, fresh daikon (radish) also accompanies all orders. The daikon is a good accompaniment to the chicken.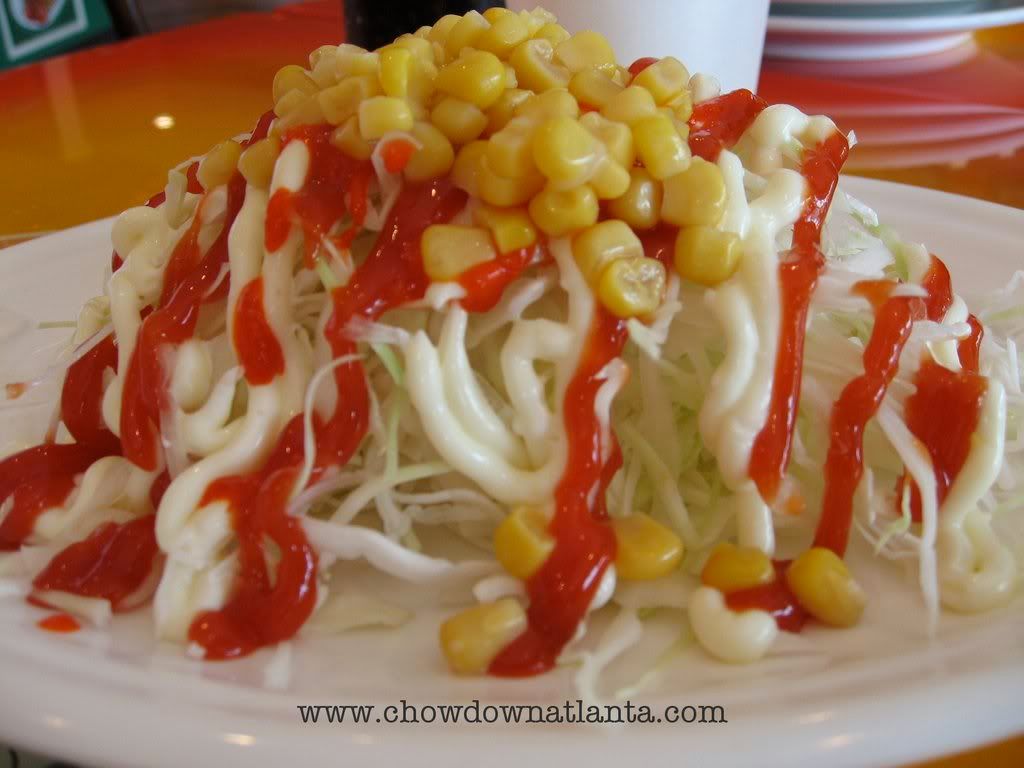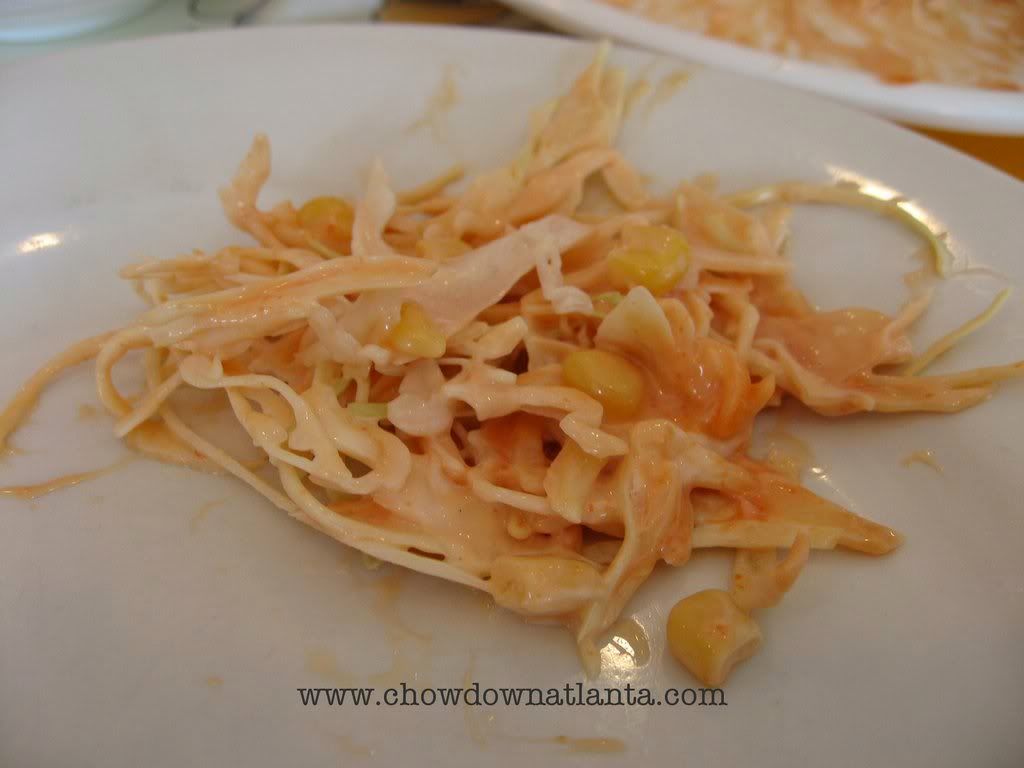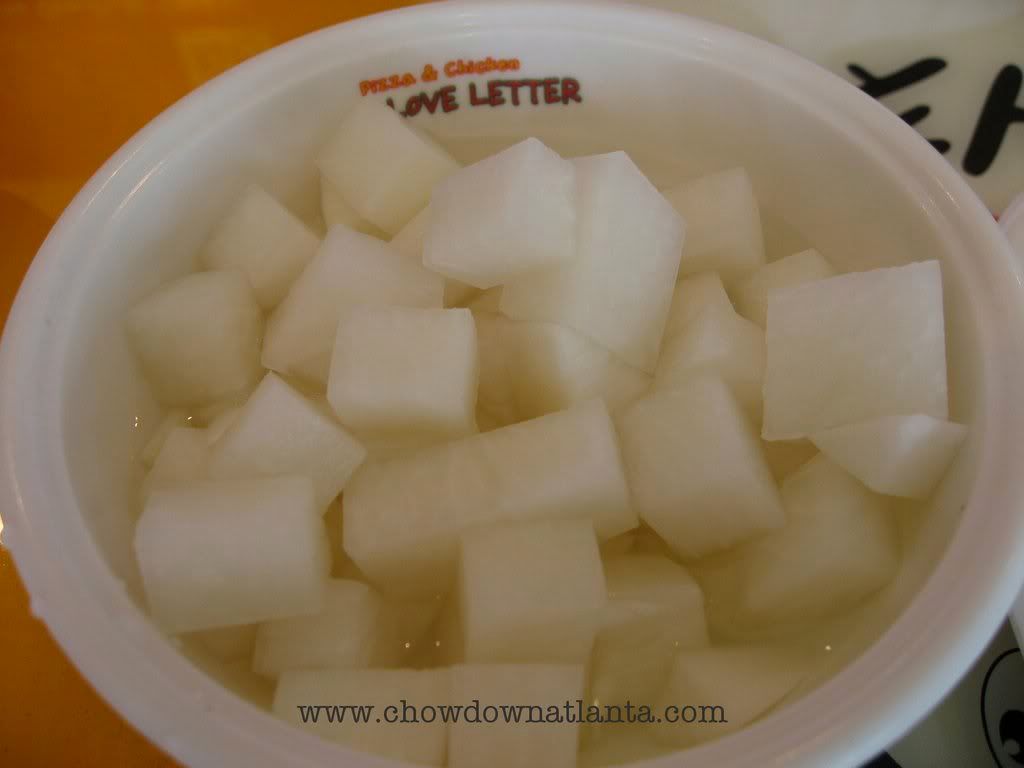 Insider tip:
Chicken prices range from $13.99 – $15.88 while 10-inch pizza prices are from $9.99 – $12.99.
Local beer priced at $2.99 / Imported at $3.99
Lunch specials start at $2.99 (the best deal at $7.99 — 7 pieces fried wings, 1 slice pizza, salad, and drink but only available during lunch M-F 11am-3pm)
The scoop:
Love Letter Pizza and Chicken
10820 Abbotts Bridge Rd, Ste 350
Johns Creek, GA 30097
770-813-8882
Technorati Tags: Korean fried chicken, Korean pizza, Love Letter Pizza and Chicken, Super H Mart, Johns Creek, Abbotts Bridge, restaurant
<!– google_ad_section_end –>
Related Stories: