<!– google_ad_section_start –>
I've meaning to write about PURE but like most restaurants that I visit frequently, I tend to drag my feet thinking I'd do it next time. But since my pictures are getting stale (from having been taken a looong time ago even though I eat there all the time), I decided to take some fresh photos just the same. PURE Taqueria is a popular joint among North Fulton residents who don't mind waiting at least 20 minutes for a table during lunch. Of course, there's also the out-to-lunch office workers whose clock-watching glances are a dead give away. Nevertheless, if you go to PURE, be prepared to wait. For a table. For your food. For a drink refill. For your bill.
But the wait is so worth it. Especially if you get the fish plate. During my visit they had Pescado Veracruz: a filet of crispy-fried snapper and freshly-steamed mussels in a tomato-based broth that was so wonderful I had to eat slow to savor every bite. Saying it was delicious was putting it mildly. The crunch of the fish complemented the tenderness of the mussels with a mild yet full-flavored broth that put them all together in one happy dish. It came with a side of not-your-typical Mexican rice (theirs is moist, plump, and very well-seasoned compared to the usual dry, orangy, bland kind you get elsewhere), and a cup of flavorful charros (beans in tasty broth) that only decorum is preventing you from slurping the entire serving in one breath.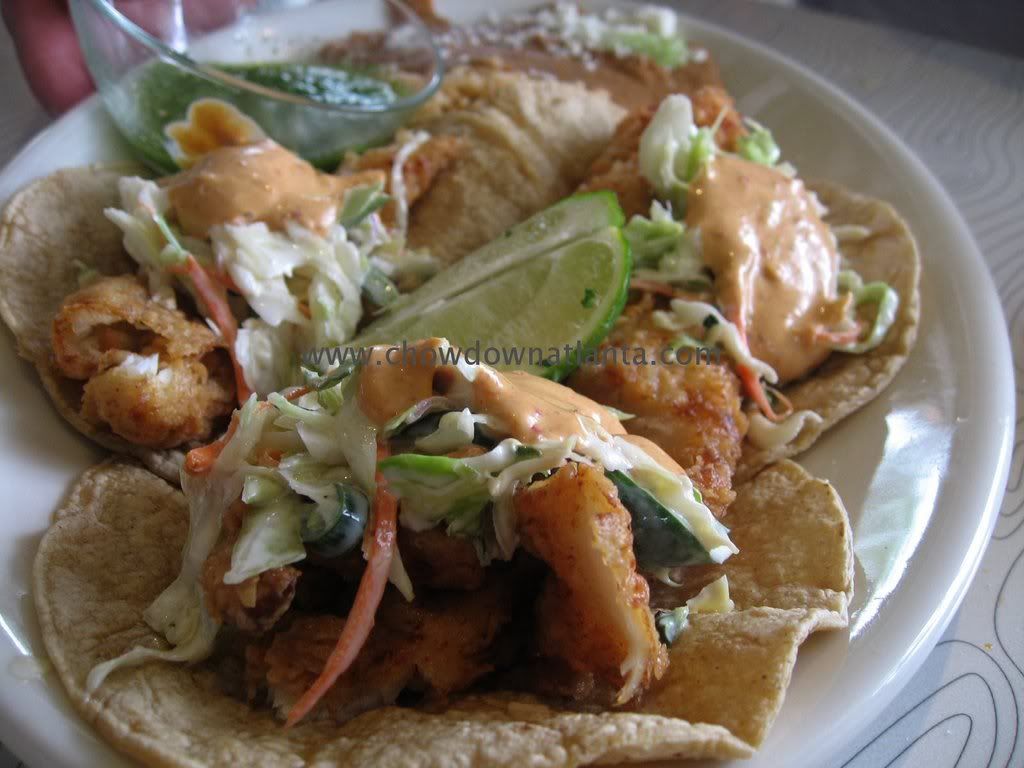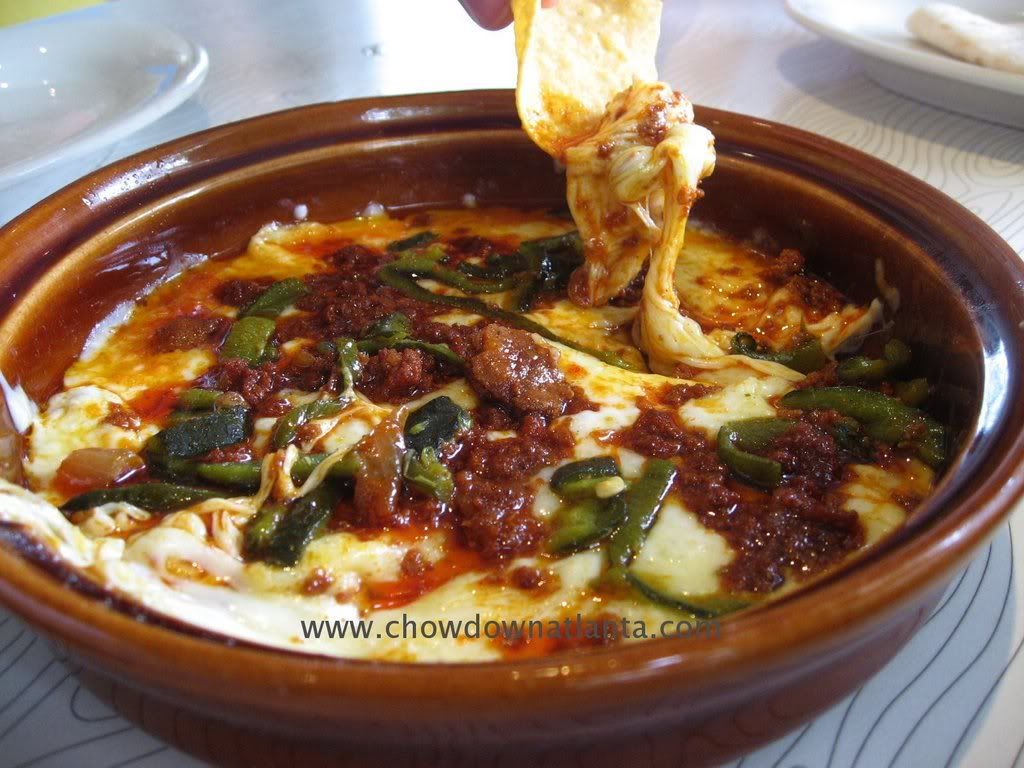 PURE is well-known for its fish tacos made with fresh grouper, lightly battered, fried, then dressed with a poblano-cabbage slaw. But I much prefer the Cabeza tacos made with beef cheeks (yes, Virginia, Cabeza means head in Spanish) which are so tender and tasty. The Queso Fundido with peppers were a bit too oily for my taste but since I knew the wait for our mains could be long, I happily munched on it. No matter, the salsa will keep you occupied while waiting.
Insider tip:
Open from 11am. Located in a residential area (wonder how the next-door neighbor feels) and resembles an old PURE gas station. Additional seating available on the attached covered patio. Try the salsa sampler not on the menu. Free Queso Fundido coupon available on the website until June 30.
The scoop:
PURE taqueria
103 Roswell Street
Alpharetta, GA
(678) 240-0023
Technorati Tags: PURE Taqueria, Roswell St., Alpharetta, North Fulton, Mexican cuisine, tacos, fish, kids menu
<!– google_ad_section_end –>
Related Stories: