<!– google_ad_section_start –>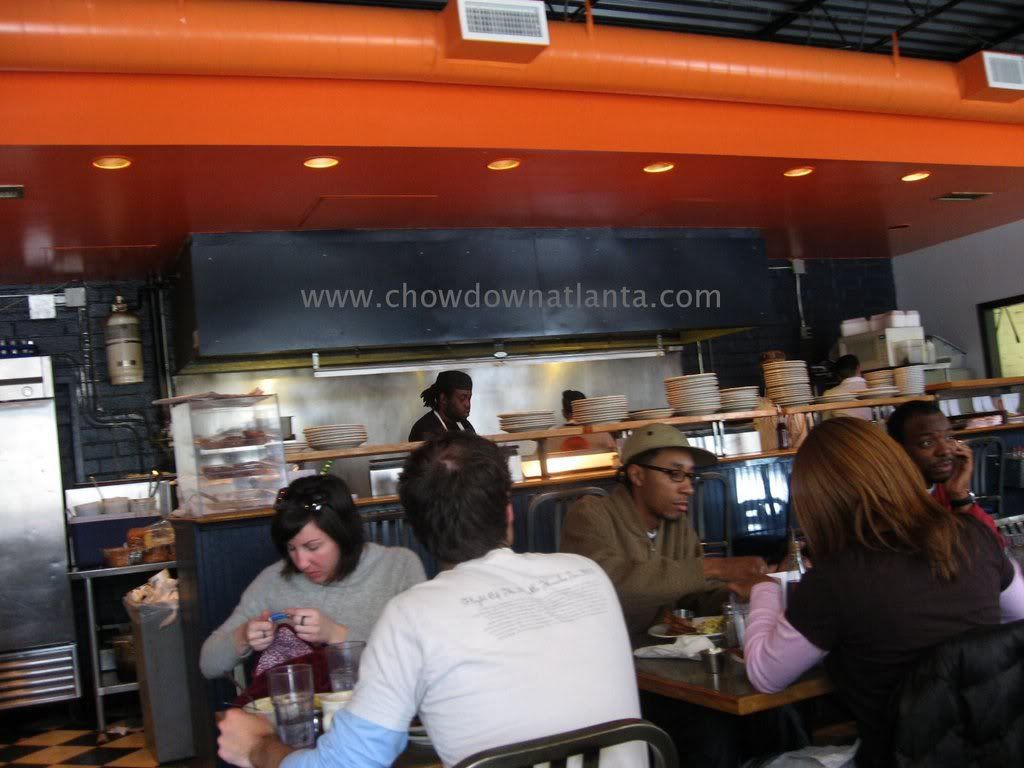 Radial
is well known for its creative breakfast menu which includes their famous
buckwheat
pancakes and vegetarian sausage. On this particular visit, I
opted for the boring
played it safe with the American Breakfast that consisted of two eggs (poached), toast, and vegetarian sausages. I can't rave enough about the vegetarian sausages — they're juicy and tasty and the perfect perk-me-up to your boring eggs-and-toast fare. I also ordered a side of grits that came in a huge bowl and although the first bite was promising, the second was a complete let-down. Not only was it cold (as in refrigerated cold), the whole thing resembled what looked like a huge clump of goop.
Since it was past lunch time and I was feeling rather ravenous (as always), I decided on also getting the weekend special of Walnut Waffles with Cinnamon. I'm glad I did as it was a true winner. It had enough crunch as well as chewiness and just a slight hint of cinnamon. It was mighty delicious especially doused with pure maple syrup.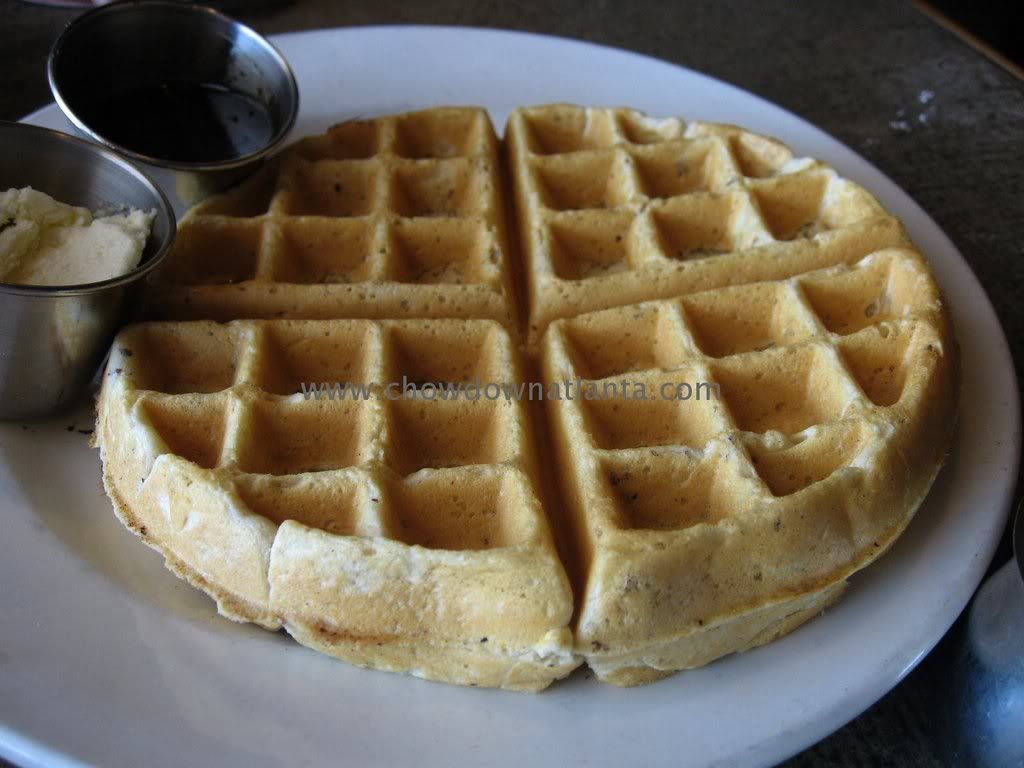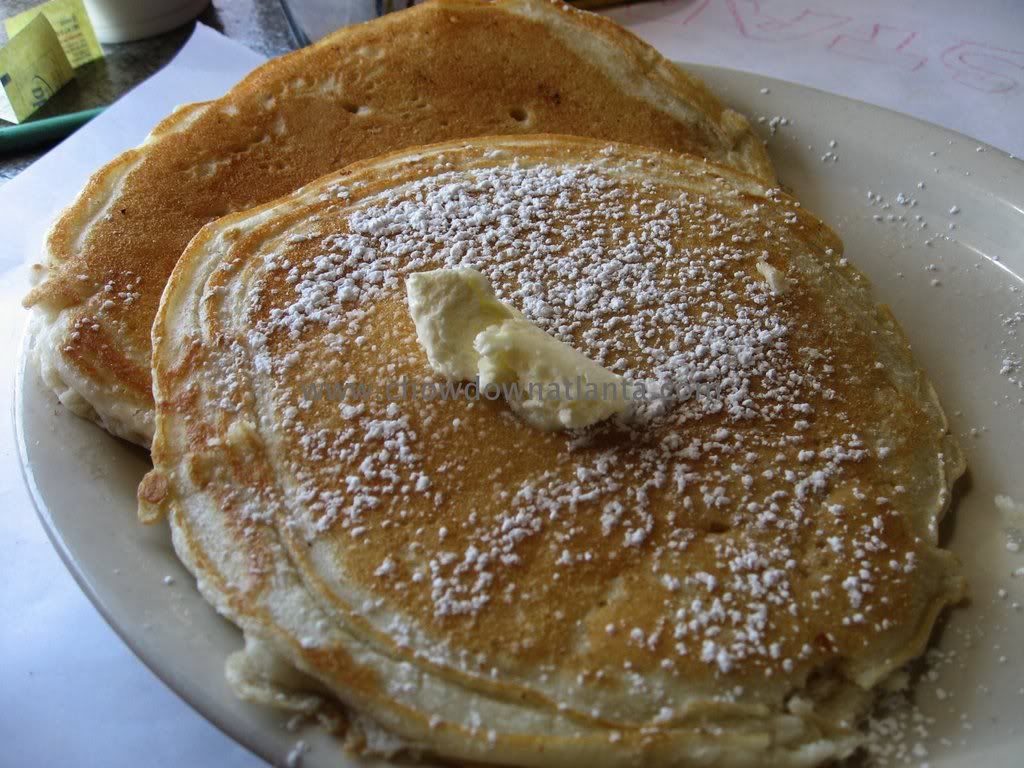 My sister who also ordered the American Breakfast got a short stack of pancakes. The pancakes were huge and okay tasting but didn't really leave a lasting impression on me.
Service was below average on this visit. It was funny how our server, when asked for her recommendation, replied that she wasn't a breakfast person and offered no help whatsoever. We had to ask for drink refills a few times which we didn't mind since we weren't in a hurry to leave anyway. At one time, my sister had to ask our server to replace her coffee as there were lots of coffee grounds floating all over her mug. She got a new cup but with the same floating stuff. Funnier is when she'd refill my sister's drink and leave my empty glass completely empty.
In any case, Radial is a favorite breakfast place of mine. The food is good, the atmosphere is relaxed, the place is chic, but the service can be awful at times.
Insider tip:
Turn-over of tables is pretty fast. Avoid tables closest to the kitchen unless you want to smell like bacon all day long.
Radial celebrates it's 8th birthday on April 18 with free Joshua John cupcakes.
The scoop:
Radial
1530 Dekalb Ave NE, Atlanta, GA 30307
(404) 659-6594
Open daily 8am-4pm
Technorati Tags: Radial, breakfast, brunch, buckwheat pancakes, vegetarian sausage, Candler Park, Edgewood, Dekalb Avenue, American cuisine
<!– google_ad_section_end –>
Related Stories: