<!– google_ad_section_start –>
Royal China's owners have been in the food business in Atlanta for over 25 years starting with Barbeque Corner inside the Din Ho food court and its sister BBQ Corner II on Buford Highway (I practically grew up eating their food). In the mid-80s, the owner wanted to bring authentic Cantonese cuisine especially dim-sum to Atlanta so he imported hand-picked one of the best Cantonese cooks in Hongkong and brought him to BBQ Corner II. Later on, he opened Royal China and moved the Hongkong chef to it.
I can understand why some people think Royal China isn't as good as their favorite places and I can't fault them because that can be attributed to the fact that authentic Cantonese cuisine takes some getting used to. In other words, it's an acquired taste for the average Westerner's palate. Most Chinese restaurants in America serve Mandarin, Hunan, and even Szechuan cuisine (or a combination) and these are what people are used to (read: heavy sauces). Dim sum is a Cantonese invention and as such, has Cantonese flavors and style of cooking (steaming, boiling).
Royal China has the best most authentic dim sum in Atlanta hands down. Not only that, the food is fresh, delicious and unique, and the prices are inexpensive. Dishes are served hot via steam carts (unlike other places) that roam around the restaurant. You point at what you like, the server places your selection on your table, then marks it on the food card which also serves as your bill. If you're not familiar about what to order, my tip is to try everything you think looks good because I assure you, each and every dish is really good. On weekends, there are special items such as clams on bean sauce or steamed Chinese broccoli which are only available that day so do try those as well. I do have a few suggestions, however…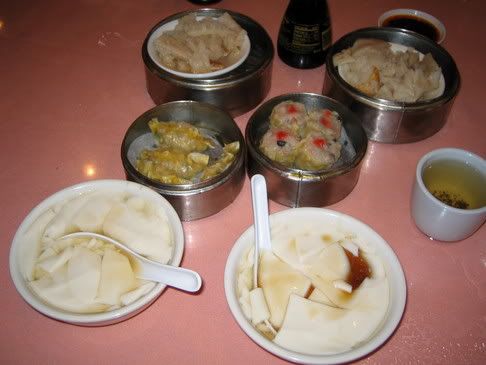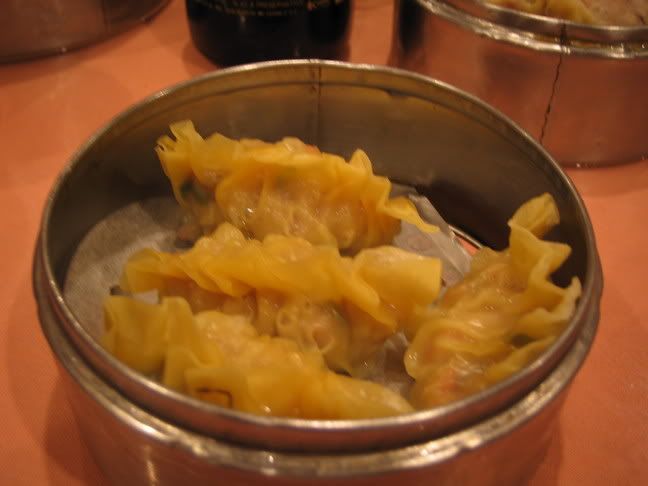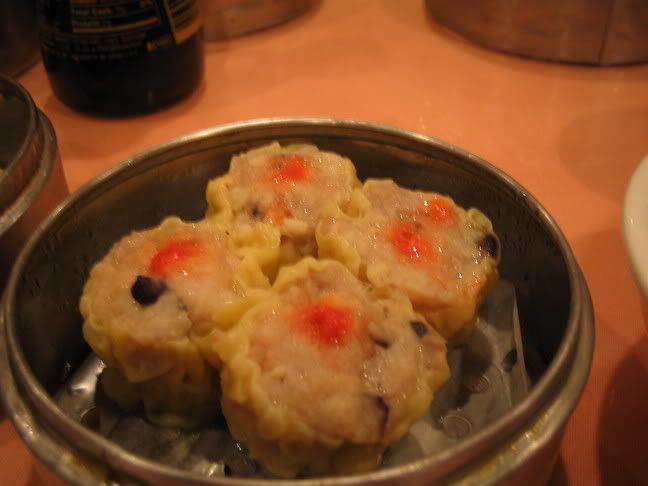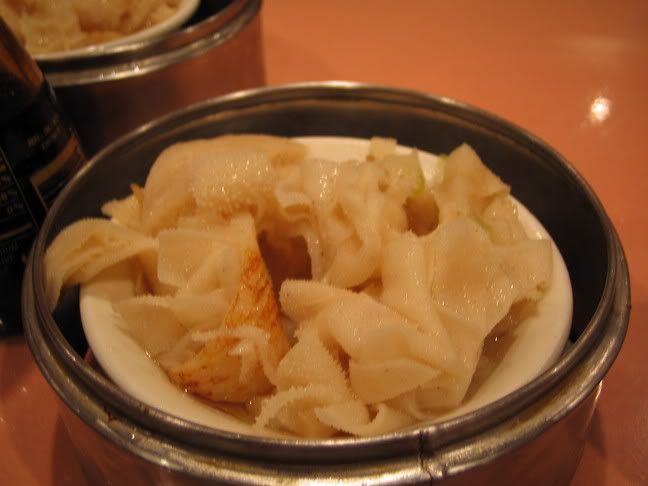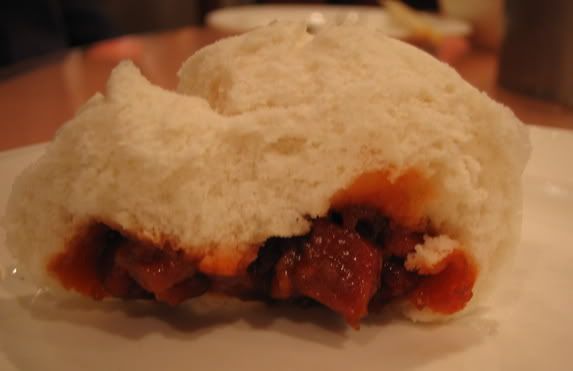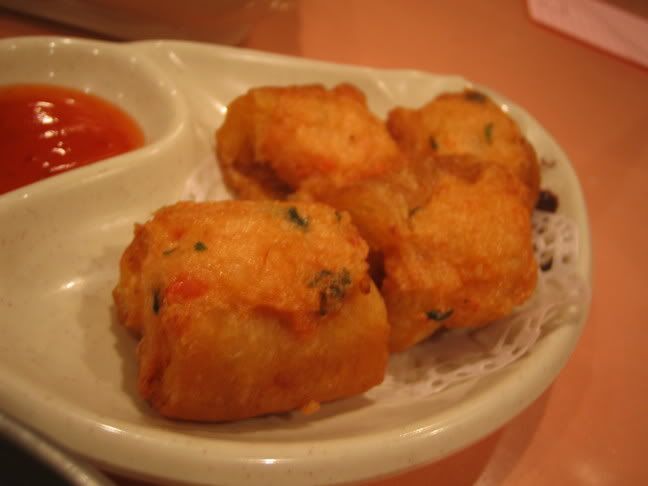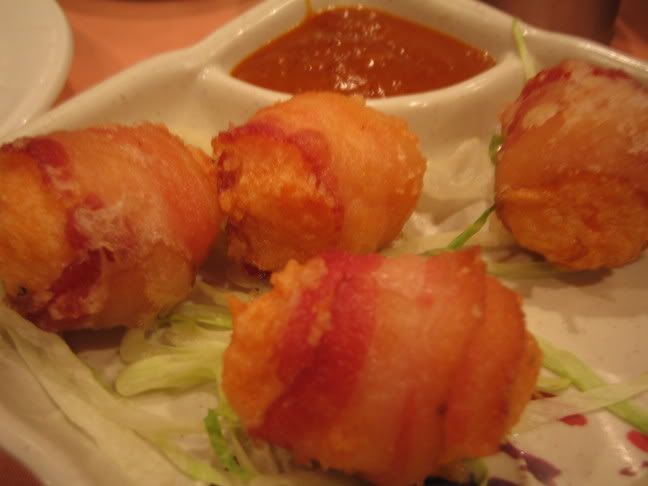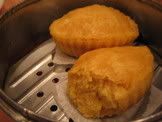 Don't miss the siu mai or dumplings. They come in several varieties such as pork (a must try for its tastiness), shrimp, shark's fin, and other combinations. If you're feeling a little adventurous, go for the beef tripe — fork-tender slices in ginger broth — the clean taste of the broth balances the texture of the tripe. There are also items for the hard-core such as the chicken feet (tasty but bony). The fried minced shrimp wrapped in bacon served with spicy sweet and sour sauce is another must-try and goes well with the lotus-wrapped rice (sticky rice topped with chicken and pork sausage, hard-boiled egg, and spices wrapped in lotus leaves then steamed). Other dishes worth trying are the char siu bao (pork buns) which are steamed dough buns filled with barbecued pork simmered in vinegar, sugar, and soy sauce; fried eggplant with shrimp (slices of eggplant topped with steamed minced shrimp served with sweetish-salty sauce); steamed Manila clams in ginger-soy sauce; radish cakes (mashed radish mixed with shrimp or pork then steamed or fried); egg custard cups; steamed cake buns; and, better save room for the tofu dessert — silky smooth soft tofu in ginger-sugar sauce. A perfect way to end your wonderful dim sum experience.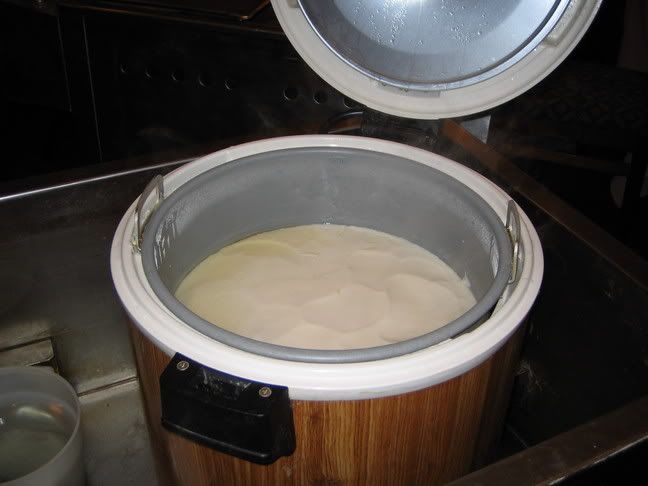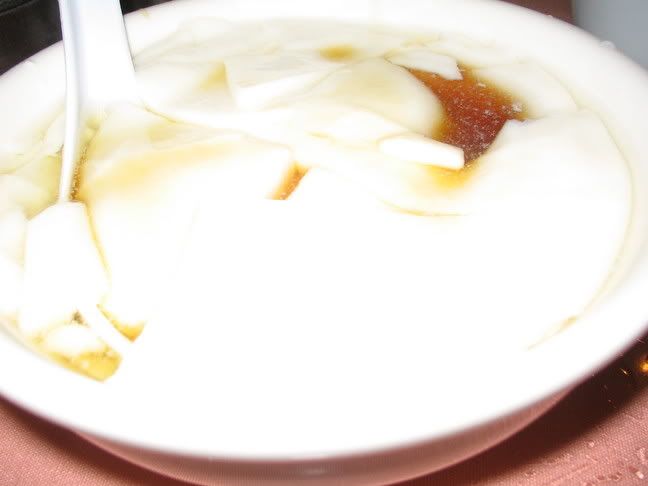 Insider tip
:
Dim sum is served daily with weekends having a more extensive selection. Plan to go before 11 am on weekends as it's common to have an hour wait around noon. If you'd rather not wait, ask to share a big table. Not to worry, you won't share the bill or the food. Just the space.
The scoop:
Royal China Restaurant
3295 Chamblee Dunwoody Road,
Atlanta, GA 30341
Phone: (770) 216-9933
Major Credit Cards accepted
Plenty of parking
Technorati Tags: Royal China, Cantonese cuisine, Chinese Cuisine, dim sum, Buford Highway, dumplings, tofu dessert
<!– google_ad_section_end –>
Related Stories: