<!– google_ad_section_start –>
Okay, I'm getting tired of walking into hip-looking places with mediocre food. Such classic example is Salsa Havana over at Howell Mill Rd. You walk into this nice looking place with brightly-painted walls showcasing local art for sale, cozy pleathered-booths, painted concrete floors, and you're thinking, wow, the food must be as good as the look-and-feel of the place. Not. My first disappointment came in the form of a cheese dip that resembled what my 10-year old nephew would make at home — bland, store-bought cheese with way too much milk added to it. Add to that the teeth-shattering, almost-stale tortilla chips and you have one of the worst cheese dip-and-chips combo I've ever had.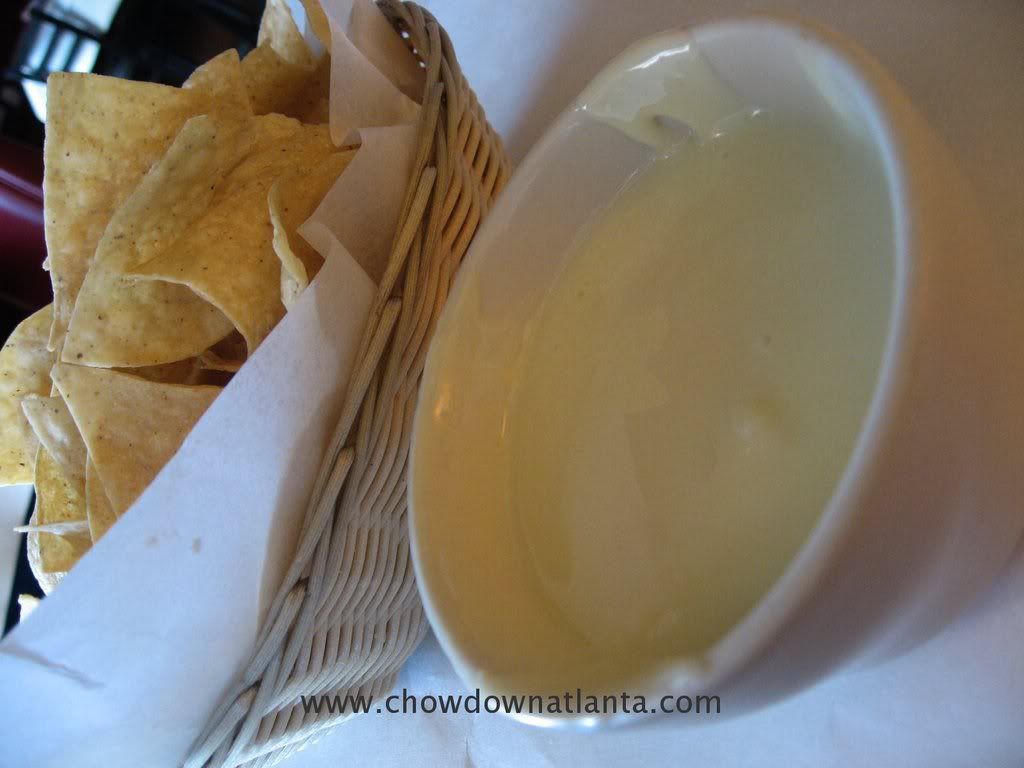 But let's not stop there. The chicken taco on a hard flour tortilla was quite dry that adding two kinds of grated cheeses on top did not help at all. The mushy, canned peas and carrots side made matters worse — over-cooked gray peas and carrots which was devoid of any flavor (trust me, my pro camera was
that
good to render the picture so appetizing, but in real life, it didn't look edible at all). They should have used the frozen kind; at least, it would've been bright in color.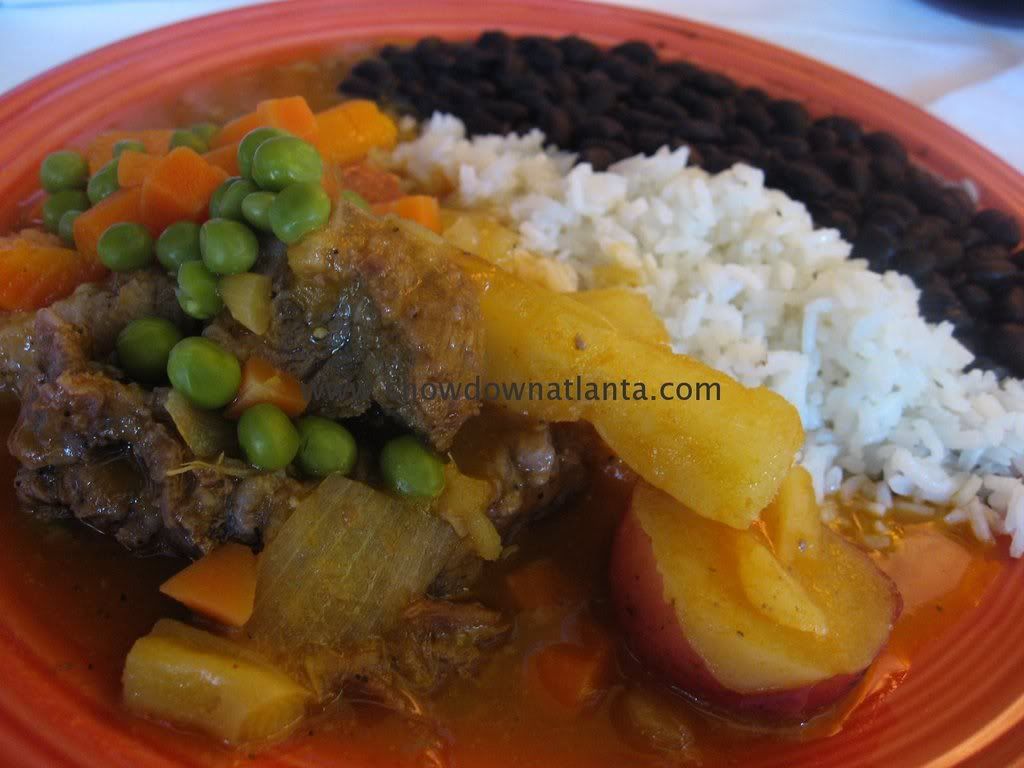 Saving graces: the roasted chicken was flavorful, moist, and tender, I give them that; but it was so ordinary tasting. It came with rice and black beans and I admit the black beans were quite good. Probably the only thing worth ordering is the fake boliche. I call it fake because boliche is sausage (chorizo) stuffed beef roast. Salsa's version is a prime rib stew that was really flavorful with two chunks of prime rib: one was fork-tender and the other one was gnawingly-tough (what is it with this place?) It came with rice, black beans and yucca pieces.
The verdict: totally disappointing. Would I ever go back again — probably not — but if I did, I'd probably get the boliche again. Oh, and to top off one of my not-so-good lunches, the service was soooo slooooow. There were two servers (Howell Mill location) with 3 tables occupied (each with two people each) yet they took their time clearing dishes, refilling drinks, and bringing the check.
Insider tip:
Avoid peak times, else, you'd be in there forever.
The scoop:
Salsa Havana
Two locations (open daily from 11AM):
749 Moreland Ave SE
Atlanta, GA 30316
(404) 624-3105
2020 Howell Mill Rd NW
Atlanta, GA 30318
404.352.3101
Technorati Tags: Salsa Havana, Cuban cuisine, boliche, cheese dip, tortillas, Moreland Ave., Howell Mill Rd., Atlanta
<!– google_ad_section_end –>
Related Stories: