<!– google_ad_section_start –>
There's a lot of debate as to which sushi place is the best in Atlanta; and I must admit, there are only a handful. The top two are: Haru Ichiban and Sushi Yoko. I'll post something about those later on and explain everything. I've lived in Asia and travel there twice a year all my life usually staying over 4 weeks at a time so I can call myself quite knowledgeable when it comes to sushi. For now, let me talk about Sushi Zutto. I am never a fan of all-you-can-eat sushi. First, because the quality of the sushi used is much to be desired; second, the selection is just awful; third, the serving sizes are microscopic; and fourth (which irks me to no end), most are made by inexperienced non-Japanese sushi chefs. But not at Sushi Zutto.
Opened a little over a year ago, Sushi Zutto continues to impress with the use of fresh, high-grade sushi, and a more than ample selection to choose from. Its all-you-can-eat concept is uncommom — instead of the usual buffet style where the sushi can be sitting out for goodness knows how long, you indicate your choices from a piece of paper listing all the available sushi for consumption. The sushi is then made-to-order. At $16.95 per person (no sharing and no left-overs please), choices include good-sized rolls, nigiris, makis, and gigantic temakis (hand rolls). Soup and salad are included.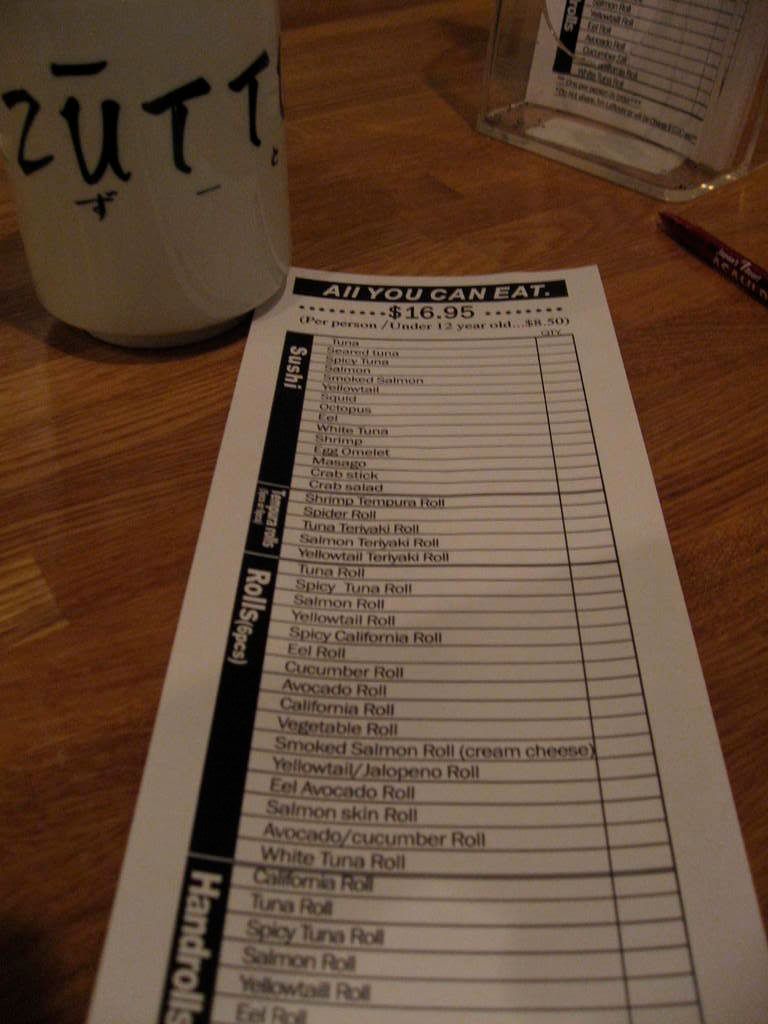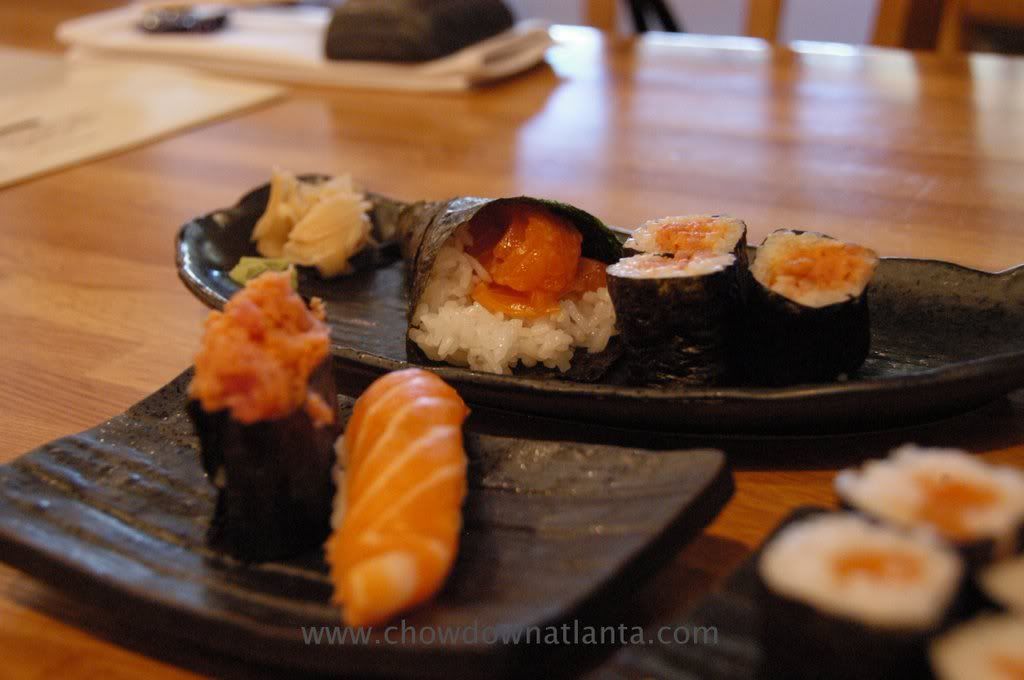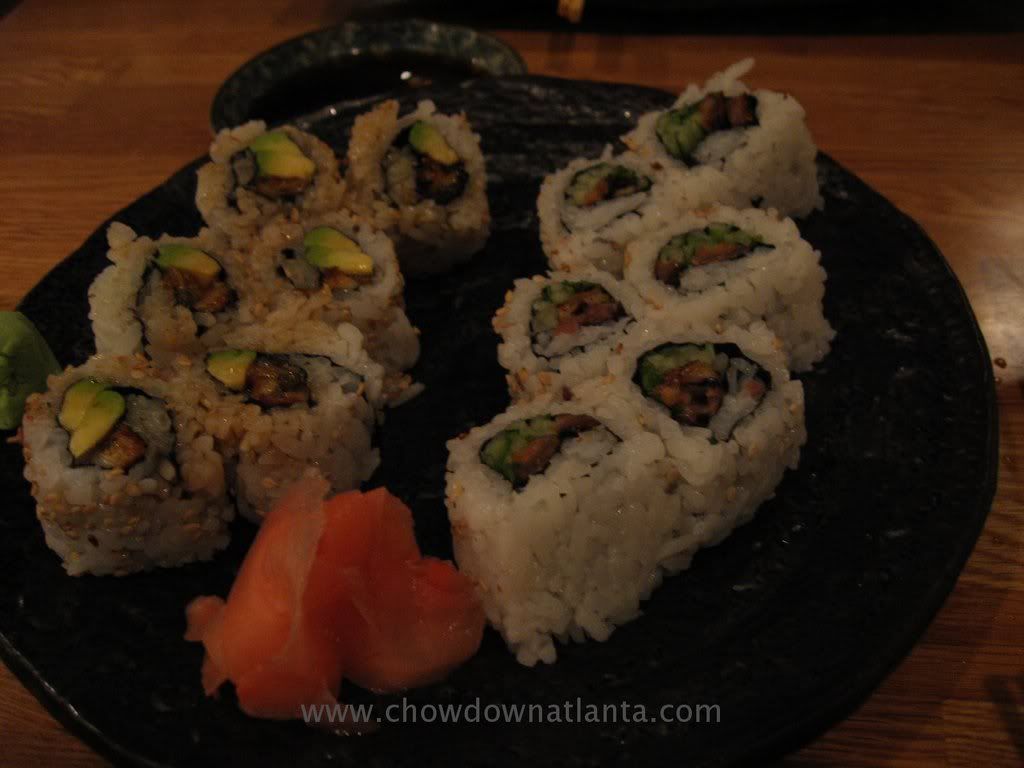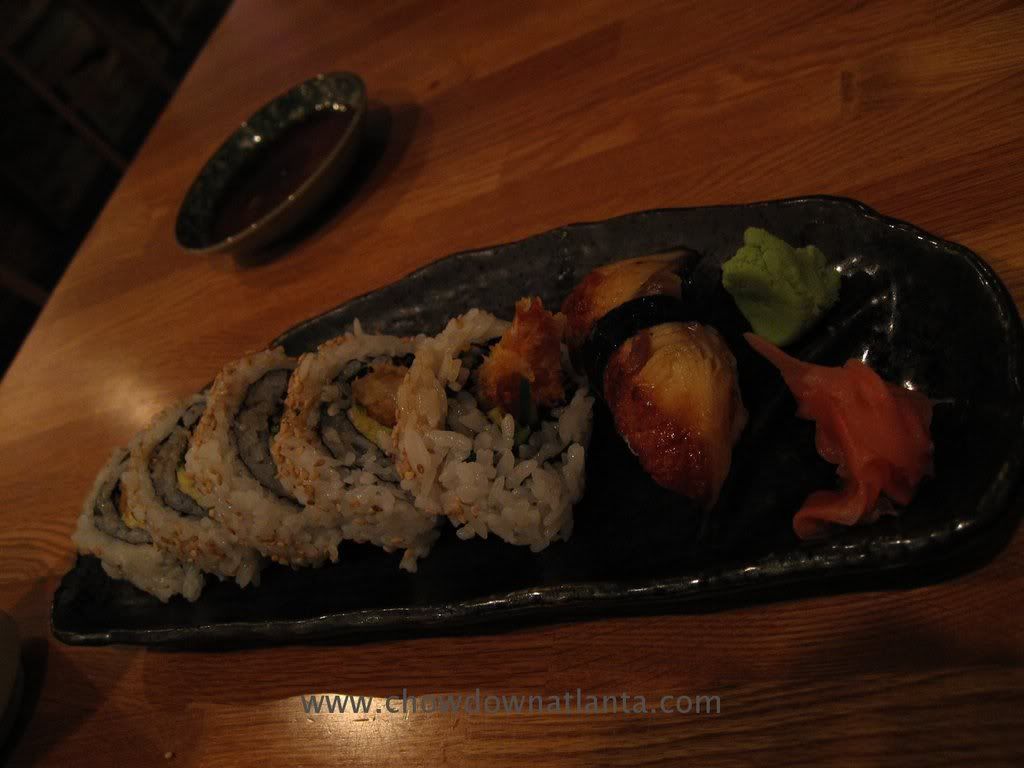 You'll be amazed at the freshness of sushi at Sushi Zutto. But do pace yourself as there are so many to taste and choose from. If you're not feeling that ravenous, you can order off the menu where rolls start at $5 and combination lunches/dinner go for no more than $12. Still, the best deal is the all-you-can-eat.
Insider tip:
Pick up discount coupons good on your next dinner on your way out. Avoid the 12-1:30pm lunch crowd or you'll be waiting for your sushi for a while.
The scoop:
Zutto Japanese Restaurant
4000 N Point Pkwy
Alpharetta, GA 30022
(678) 624-7555
Open daily from 11am-3pm 5pm-10pm
Technorati Tags: Sushi Zutto, sushi, all-you-can-eat sushi, Alpharetta restaurants, Japanese cuisine
<!– google_ad_section_end –>
Related Stories: