<!– google_ad_section_start –>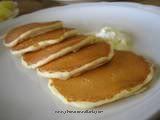 If you want an 8-dollar breakfast that is surely guaranteed to fill you up, then head on to The Original Pancake House where 6-egg omelettes plus a side of 3 buttermilk pancakes are the norm. Aah, too much food. But good food. And the best pancakes.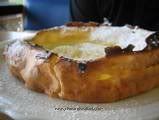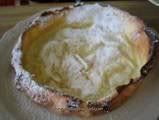 the Dutch Baby
Everything is made from scratch daily including the whipped cream and the fresh-squeezed orange juice. The signature sourdough-yeast-batter pancakes are really the best — chewy and not overly sweet. The baked Dutch Baby served with a plate of lemon wedges and powdered sugar looks like a huge moon crater with a crispy outside and a soft inside. Most everything on the menu comes with a short-stack of pancakes: the omelettes, the meats, and the egg specialties. Don't miss the kosher corned beef hash. It has cream!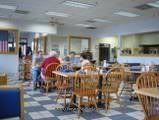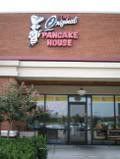 Expect hour-long waits on weekends and since everything's made-to-order, your food won't come in a flash. But the taste, price, and size will surely make up for it.
Insider tip:
The omelettes are big enough for two people. Try the Dutch Baby, it's delicious.
The scoop:
The Original Pancake House
http://www.originalpancakehouse.com/index.html
Duluth Location now closed.
Four locations in Atlanta.
Technorati Tags: The Original Pancake House, breakfast, brunch, pancakes, Dutch Baby, sourdough-yeast, omelettes
<!– google_ad_section_end –>
Related Stories: