<!– google_ad_section_start –>
I ate Korean two days in a row. First at Book Chang Dong (BCD) where I actually came in during opening day in January 2005 and have been a regular ever since. Then today at Toh-dam (another favorite), which I consider to be the best place in metro Atlanta for tofu soup and ribs. And that's coming from someone who has tried every Korean restaurant in town. Really.
Toh-dam is located inside Assi Plaza on Old Peachtree Rd in Suwanee (close to Discover Mills mall). Funny, Assi Plaza is an exact replica of Super H Mart but slightly smaller in scale (Super H was built first and Assi followed a little close to a year later). Anyway, the menu is similar to BCD, not that extensive but have enough of the staples — galbi, sundubu, pancake, bibimbap, cold noodles. Like I said, they have the best tofu soup and ribs. Hands down. The tofu soup is so flavorful and the ribs are so tasty.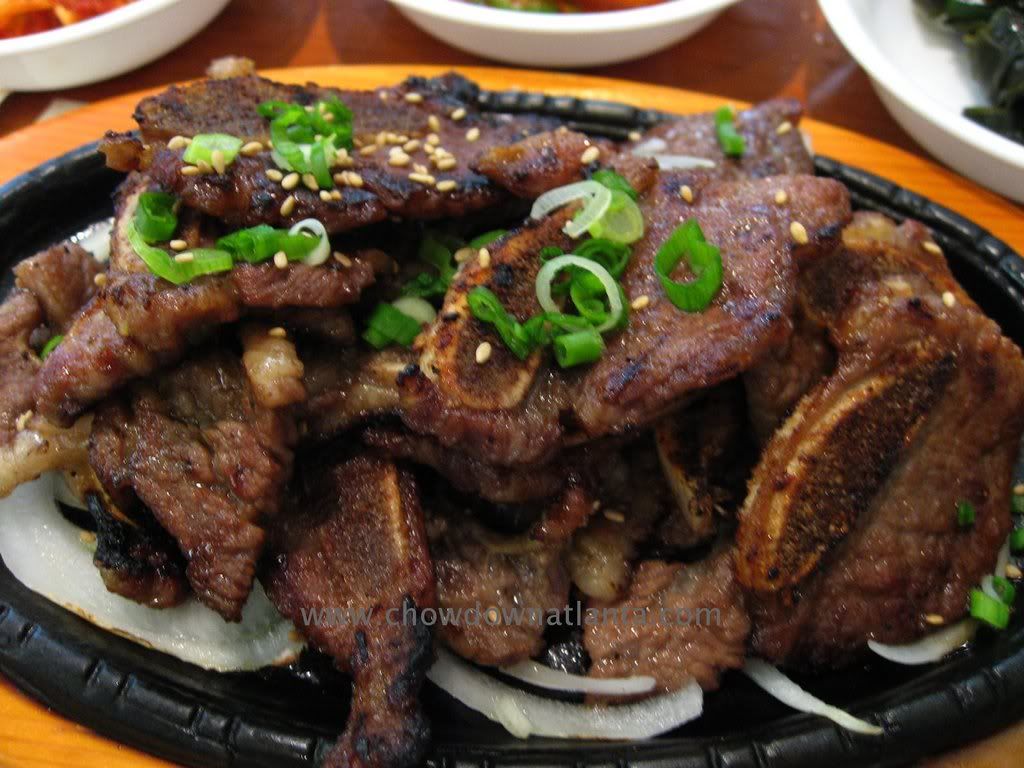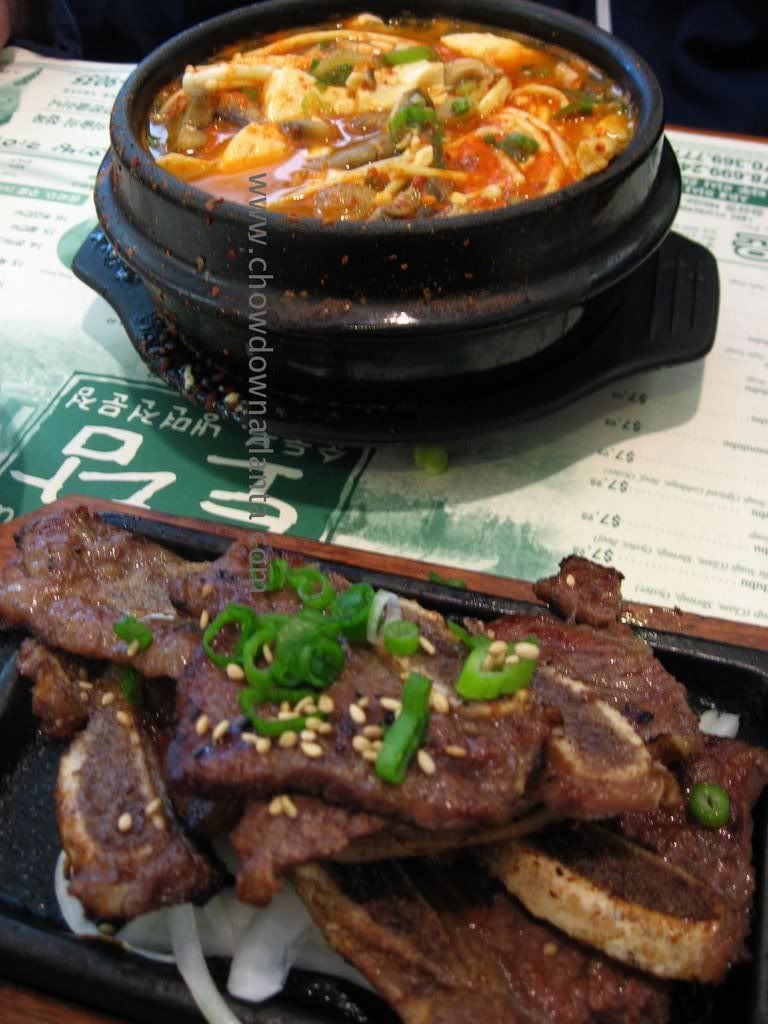 Unfortunately, Toh-dam is on the pricey side when you consider the portions you're getting. The tofu soup, although the same price as every where else, includes very little ingredients. You can actually count the number of beef strips or seafood in them. But you will so overlook that once you taste the full-bodied broth. And their broth is consistent in taste unlike other places where it changes not only from day-to-day but bowl-to-bowl on the same day and on the same table. The tasty ribs cooked to perfection are thin and they only give you three whole pieces cut into two for a total of 6 small pieces. If you get a separate order of galbi (beef ribs), you'll only get about a pound compared to the two pounds you get at BCD.
The galbi-tang, my absolute Korean favorite (which is clear beef broth with beef ribs, mushrooms and ginseng) is totally divine although a whole $2 more than other places. Incidentally, BCD just added galbi-tang to their menu recently and they call it "Well-being soup". What I'm saying is that Toh-dam skimps on their portions but they're big on taste and for me, I'd rather pay for great taste than waste my money on a lot of food with mediocre taste. Toh-dam is an absolute favorite of mine followed closely by BCD.
Insider tip:
Tucked underneath the stairs on the left side of Assi plaza (similar to BCD's location inside Super H Mart plaza)
The scoop:
1291 Old Peachtree Rd #101
Suwanee, GA 30024
678-417-1718
Technorati Tags: Toh Dam Tofu, Korean food, galbi, sundubu, tofu soup, Assi plaza, Suwanee, Old Peachtree Rd, Korean restaurant, galbi-tang, Book Chang Dong
<!– google_ad_section_end –>
Related Stories: