<!– google_ad_section_start –>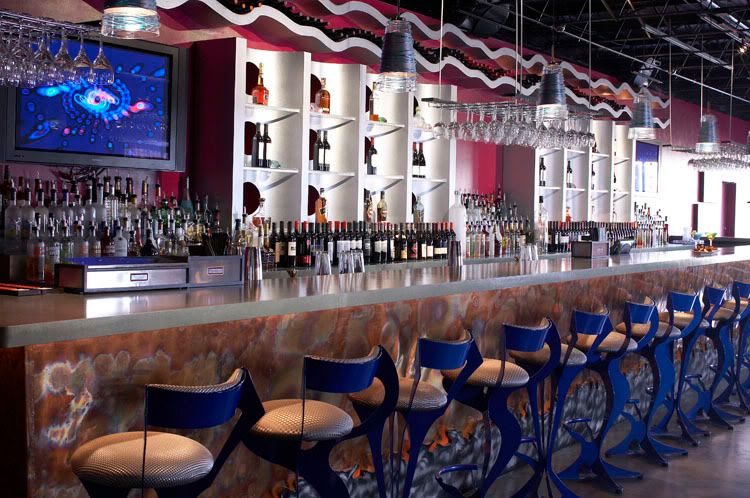 The first thing that caught my eye upon setting foot at this hip, trendy place was the "mile-long" bar with funky bar stools. I love the shiny metallic bar top with the contrasting copper-colored base (an effect obtained by using a blow torch). It serves as the focal point at this huge property. But as huge as the place is, there is no cold, impersonal feel. There are comfy couches grouped on one edge, tables in the middle, and cozy booths lining the sides. Saunter downstairs to Shangri-la and you'll see yet another big area where private affairs or special events can be held. There's a working fireplace, low tables and chairs, and more couches.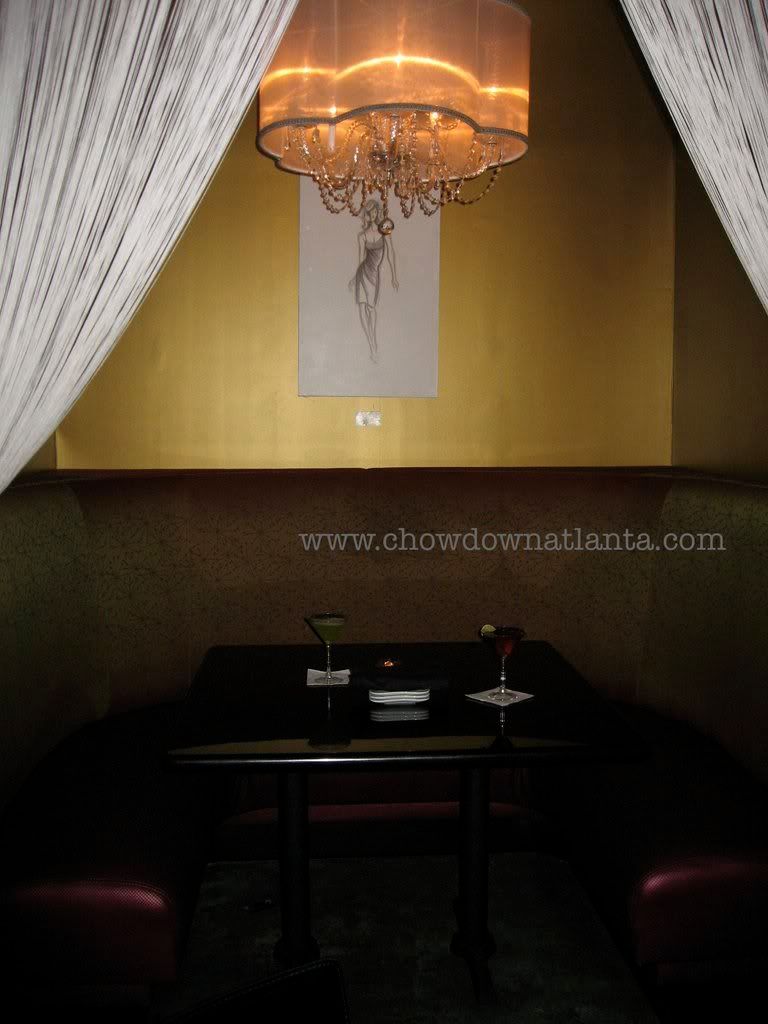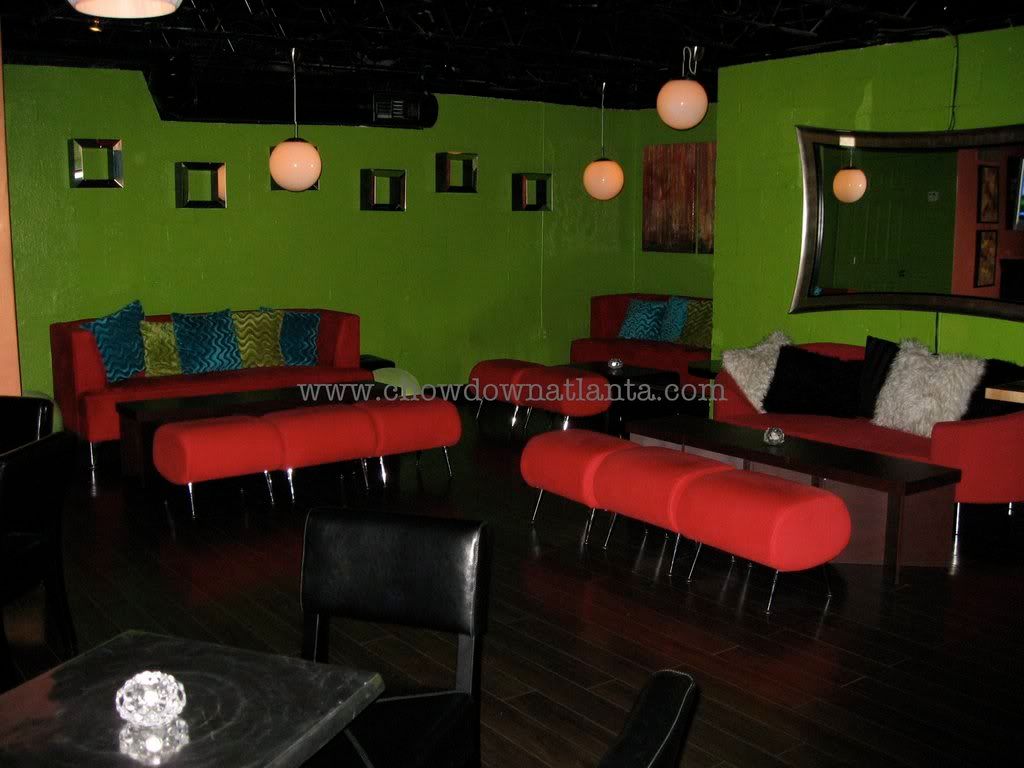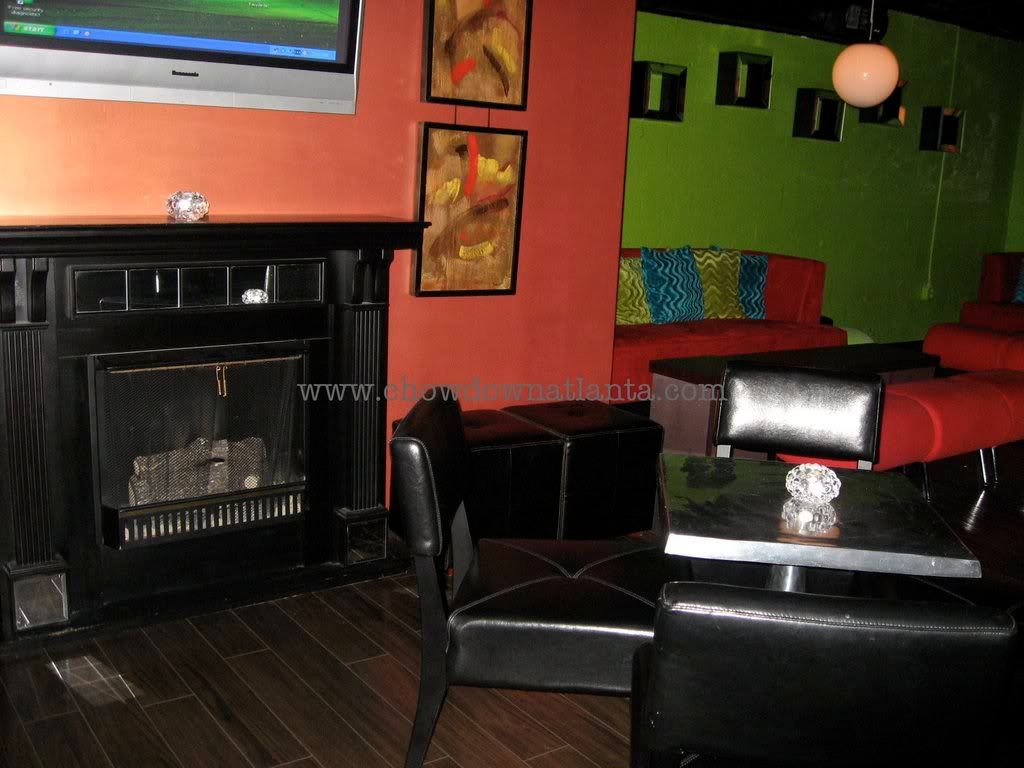 The newest sister of the Blue Grotto family, UTOPIA promises a memorable evening whether you want to hang out at the incredible bar, have a cozy time in a booth tucked quietly in the corner, mingle with friends on the couches or just have a lively evening complete with dance lessons. And let's not forget about the food. And the martinis. Utopia offers something for everyone — including my vegetarian-for-the-day sister of mine.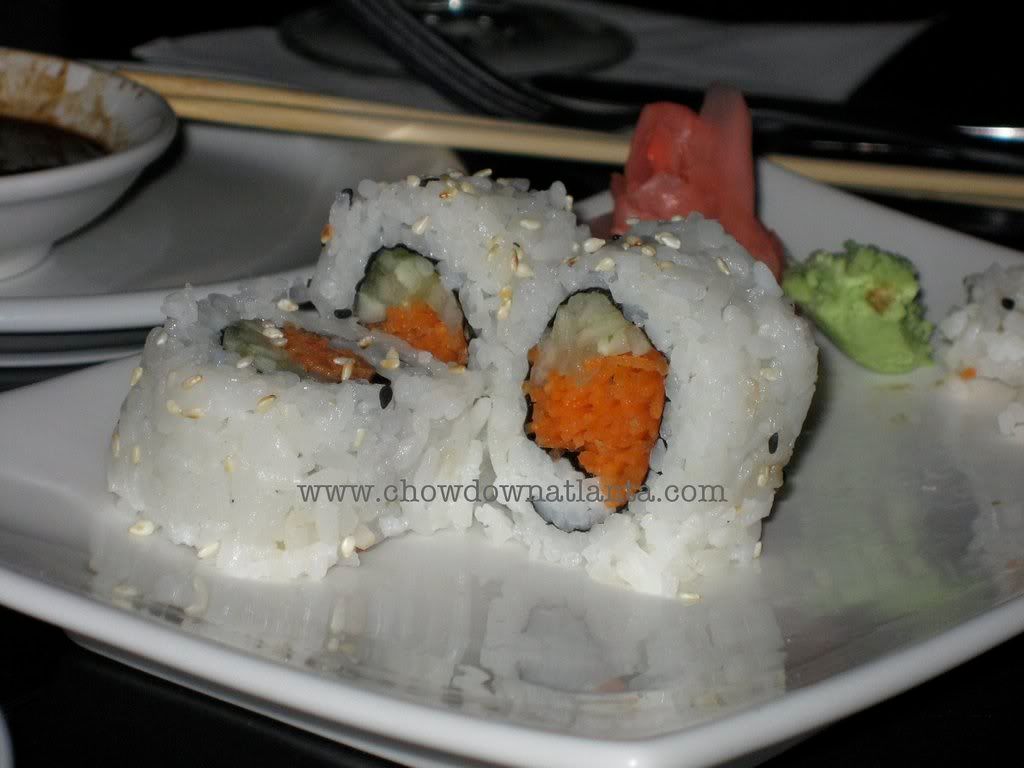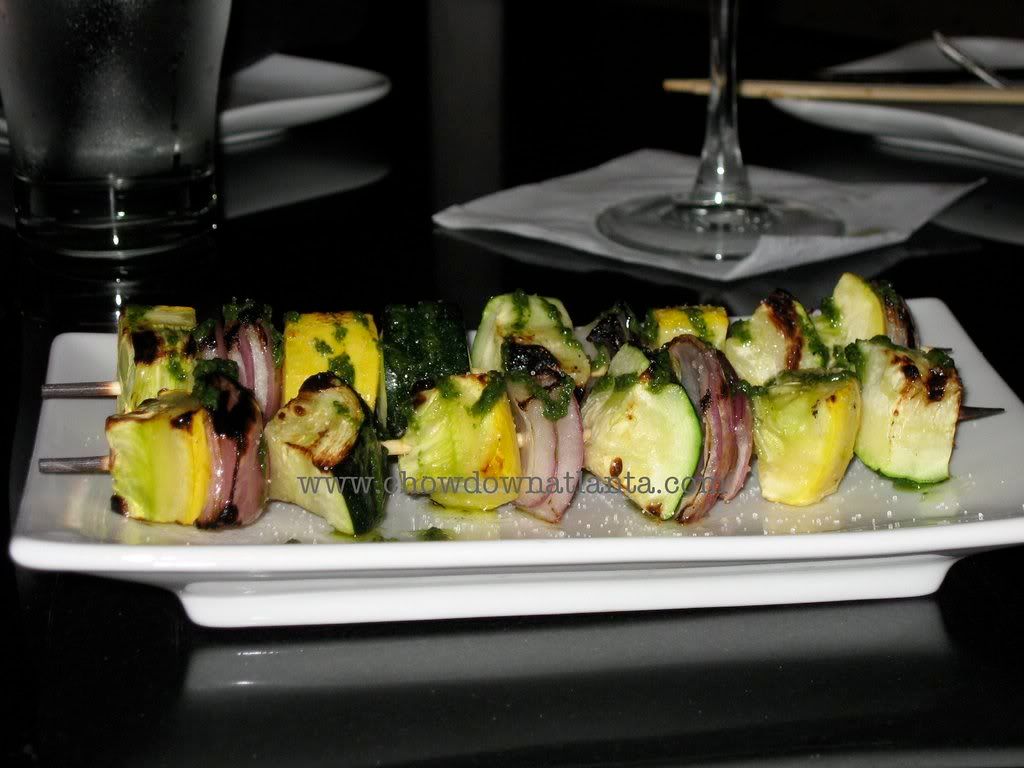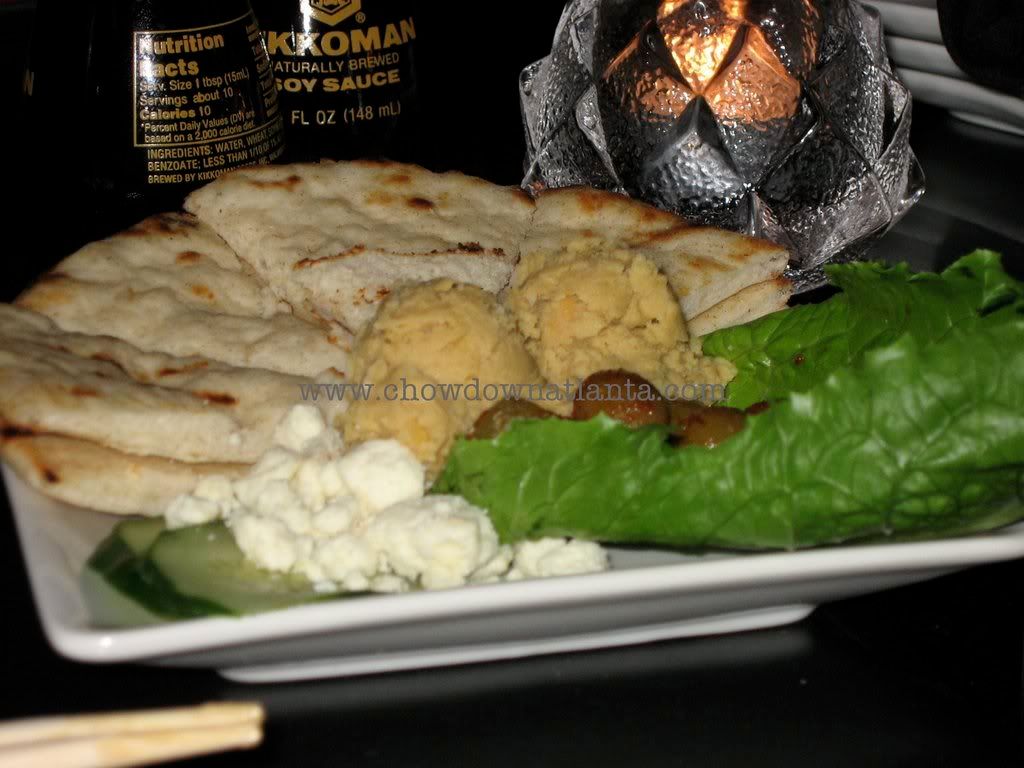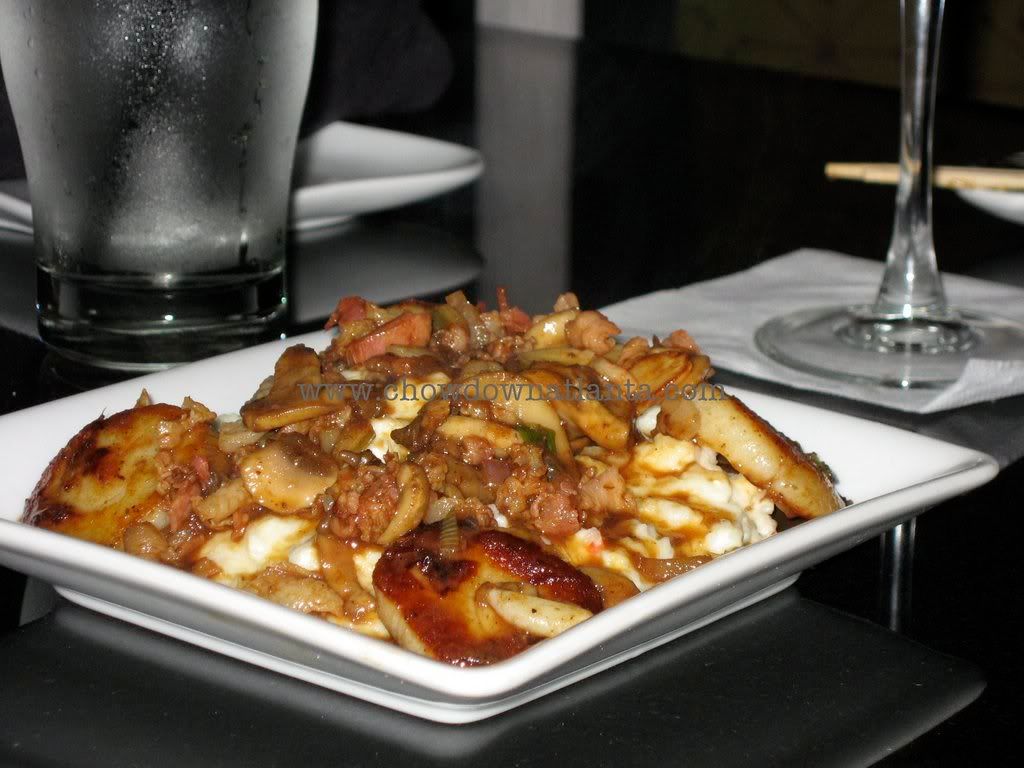 We love the hummus that was smooth, creamy, and had a well-balanced flavor. It came with grilled pita wedges and a side of feta cheese and green olives. The Empanada was simply delicious — baked pastry filled with cheesy veggies then set atop fresh tomato salsa. The Shrimp and Scallops had a little zing but not enough to get you to gulp copious amounts of water. The shrimp and scallops were sauteed with mushrooms in a reduction sauce and came with creamy grits that tempered the bold flavor of the seafood.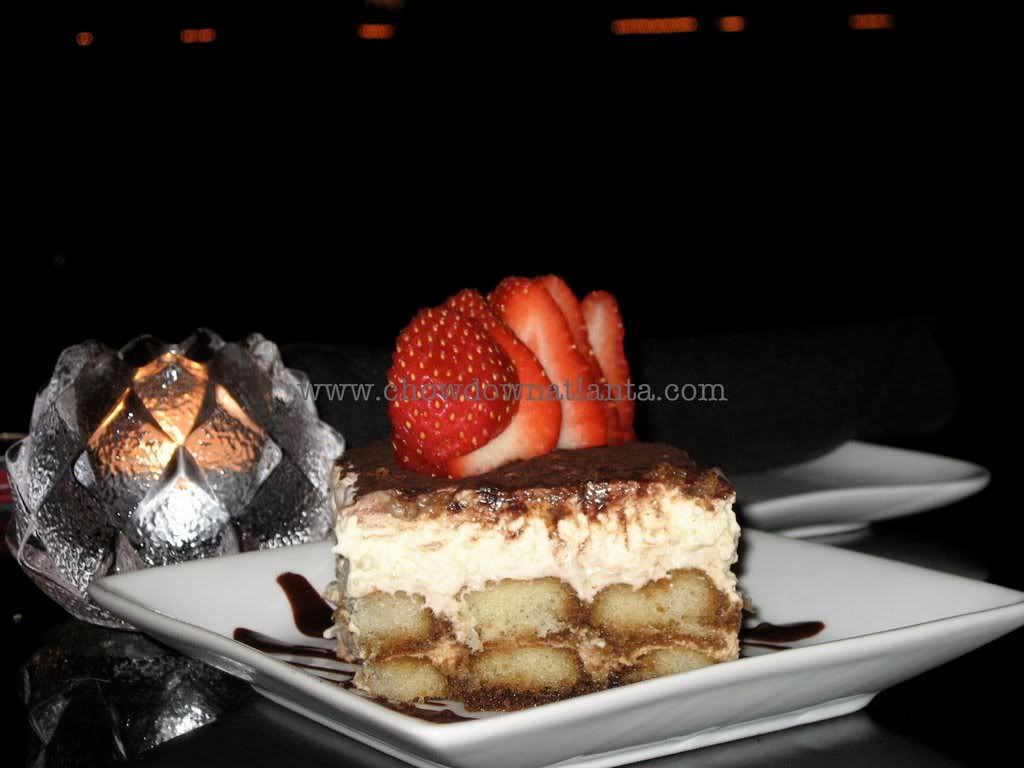 For dessert, we went with a server's recommendation: the Tiramisu. It was fluffy, light, and not too rich. You can clearly taste the Kahlua and the mascarpone cheese. We also had the Chocolate Fondue served with slices of fresh strawberries, apples, pineapples, bananas, and of course, marshmallows. Now if you feel that you need to work off everything you ate, go ahead and join the crowd for some free salsa lessons, or better yet, head on downstairs to another area where Ice is located (I told you this place is huge).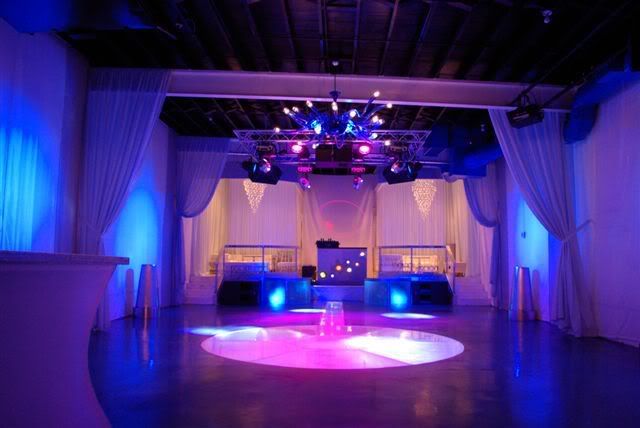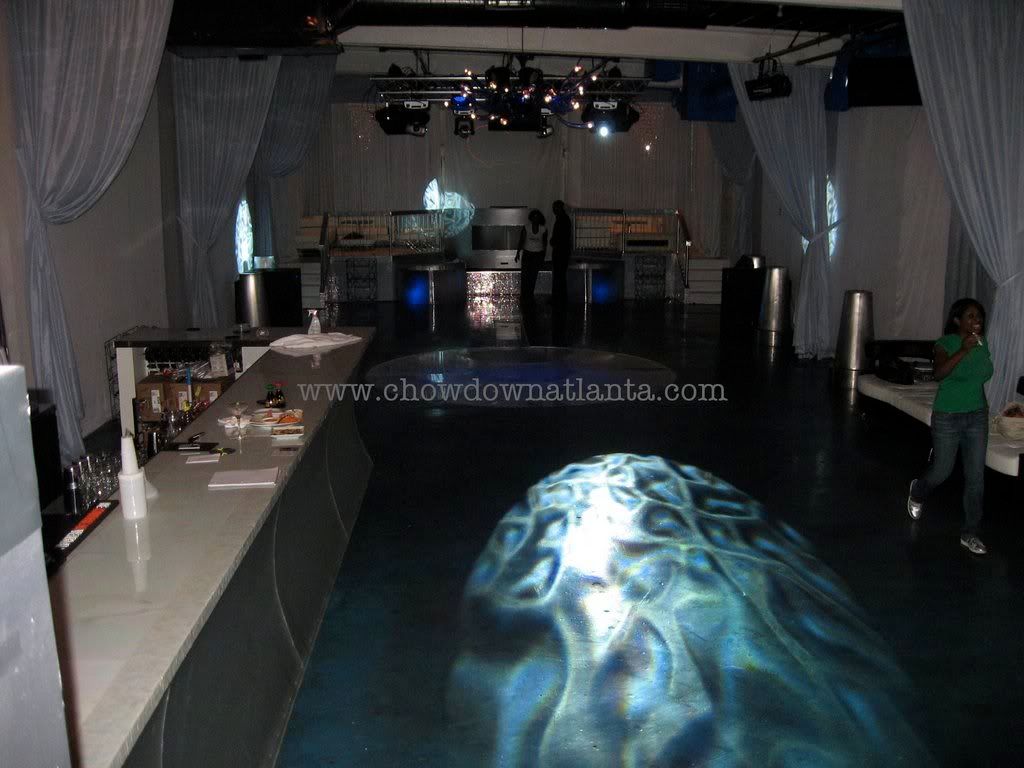 Ice is more like a dance club. It's definitely got that clubby look and feel with a touch of cozy for good measure. I like the elevated VIP sections on each side of the room. But what I love the most is the covered water pool on the middle of the dance floor. It is so unique. And fun. To complete the look, there's a bar on one side and couches on the other. Oh, did I mention there's also a swing hanging from the ceiling? Although not yet officially open, you definitely have to check this place out once it does.All in all, Utopia gives Atlantans a nifty place to unwind and have fun. Owners Donny and La Mui have put a lot of thought into envisioning a total philosophy of bringing people from all walks of life together in one creative space.
Insider tip:
Wednesday nights is salsa night: free dance lessons!
$5 Tapas and Martinis Monday to Friday from 5-8PM
You have got to check out the bathrooms. I mean it — go see both the mens and ladies room. Now I don't want to ruin it for everybody so let me just say this: the downstairs one has a television!
The scoop:
Utopia: Tapas, Sushi, Martinis
840 Marietta St. NW,
Atlanta, GA 30318
404.898.8788
Technorati Tags: Utopia, midtown, Atlanta, tapas, martinis, sushi, bar, Ice, Shangri-la, Blue Grotto, dance club, special events
<!– google_ad_section_end –>
Related Stories: